I was asked to create a project around fungi and I decided to go with a visual representation of the properties of fungi.

I divided the properties into three and created three characters: Mortis, Vivea and Hallucinea, to match the properties. I gave them cohesive looks as if they were incarnations of fungi, originated from the same place, but separated and developed into individuals. As a reference used several cultures around the world to give me inspiration.
M O R T I S
The life-taking properties
Fungi has the power to take away our life, for some of them are extremely poisonous. Fungi also consumes organisms after their death to recycle the nutrients. The red paint highlights the jaw for the devouring abilities of fungi.
The hair is extended with wild swan feathers to give an impression of an angel's wing. In many cultures angels are linked to death as the guides to afterlife. The fungi is placed on top of everything, ruling the game of death, overseeing everything, impatiently waiting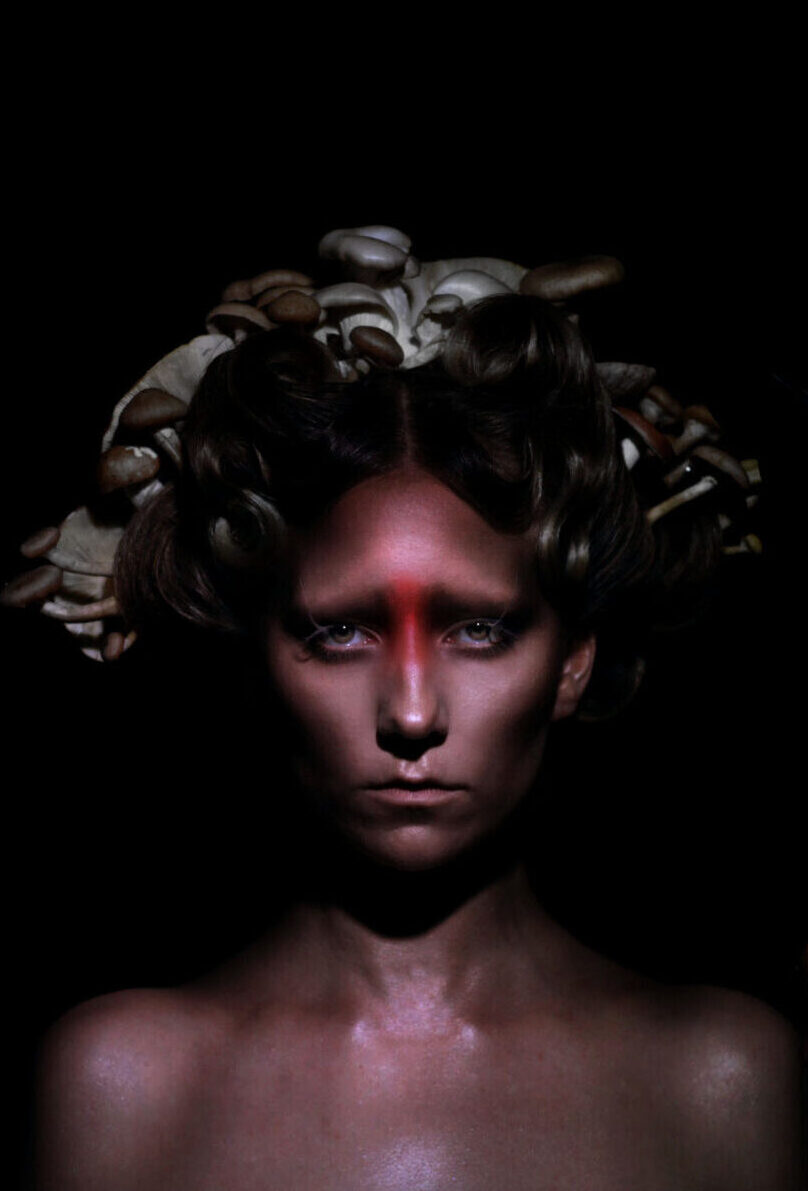 V I V E A
The life-giving properties of fungi
The center of everything is highlighted in red, for the life itself is in the center of everything
Fungi are nutrition and medicine in many cultures. They have healing properties. I drew inspiration for the hair from China, for Chinese medicine has recognized fungi's medical benefits for centuries. I wanted to create the impression of the shape of the headdresses of Qing-dynasty.
The fungi is peacefully resting in a cornucopia-vibed setting, just being benign and abundant.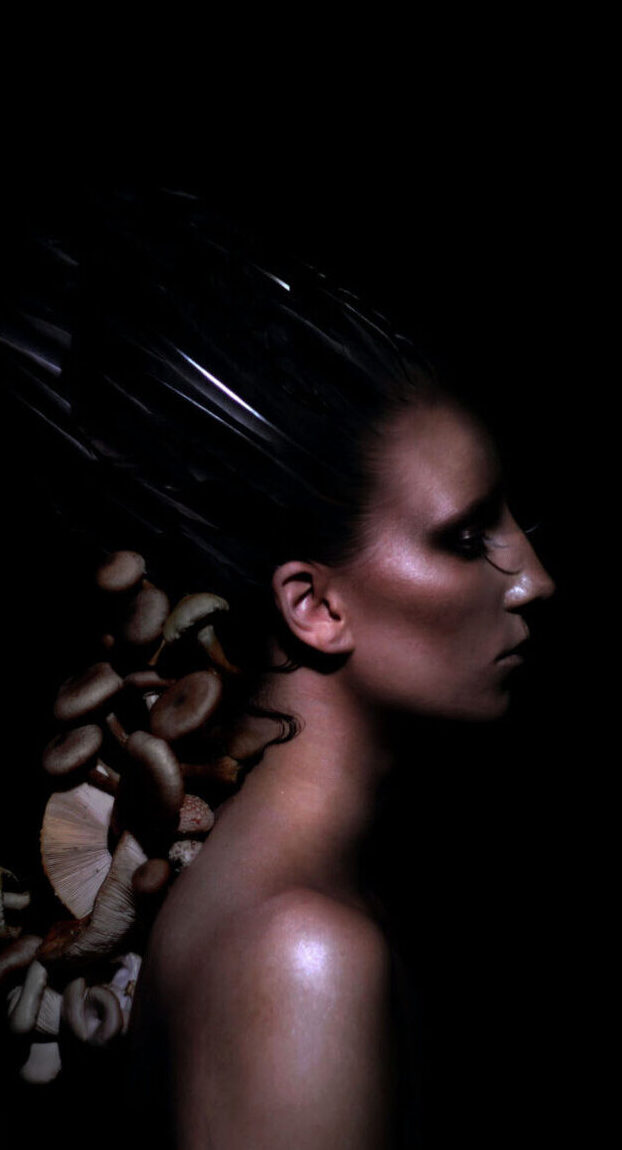 H A L L U C I N E A
The controlling properties of fungi
The red paint is missing, for the properties work inside our heads, hiding from the eye.
Fungi have hallucinogenic properties used by ancient cultures and I chose to draw the inspiration from South-America for this character. The wild goose feather-headpiece mimics the lines of the flattened heads of the ancient South-American cultures.
Fungi can also control and take over organisms, which is why the fungi is placed on the neck, pressuring and weighing down, as if they were rooted to the character's nervous system, where the hallucinogenics work.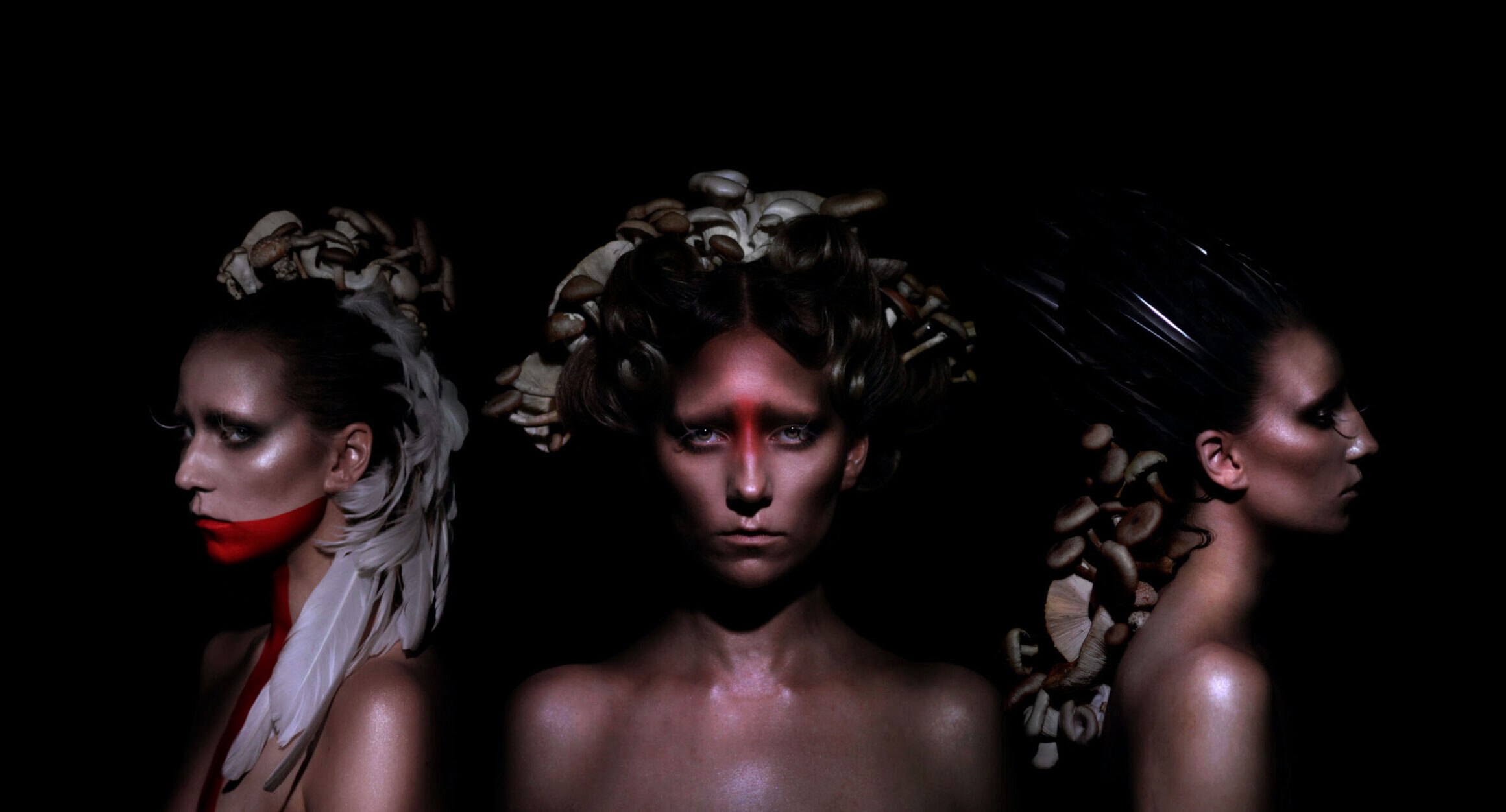 The final photo of the three characters together.