Working with the company SUOMINEN we were presented the opportunity to create a new purpose for nonwovens. The company provided us unlimited amount of the nonwovens of our choice. I went with biodegradable viscose from celluloce.
I shaped the material on a flat surface and a mannequin protected with plastic wrap. On the model I used plastic wrap to show a part of the process and to include the juxtaposition of the plastic and the biodegradable garment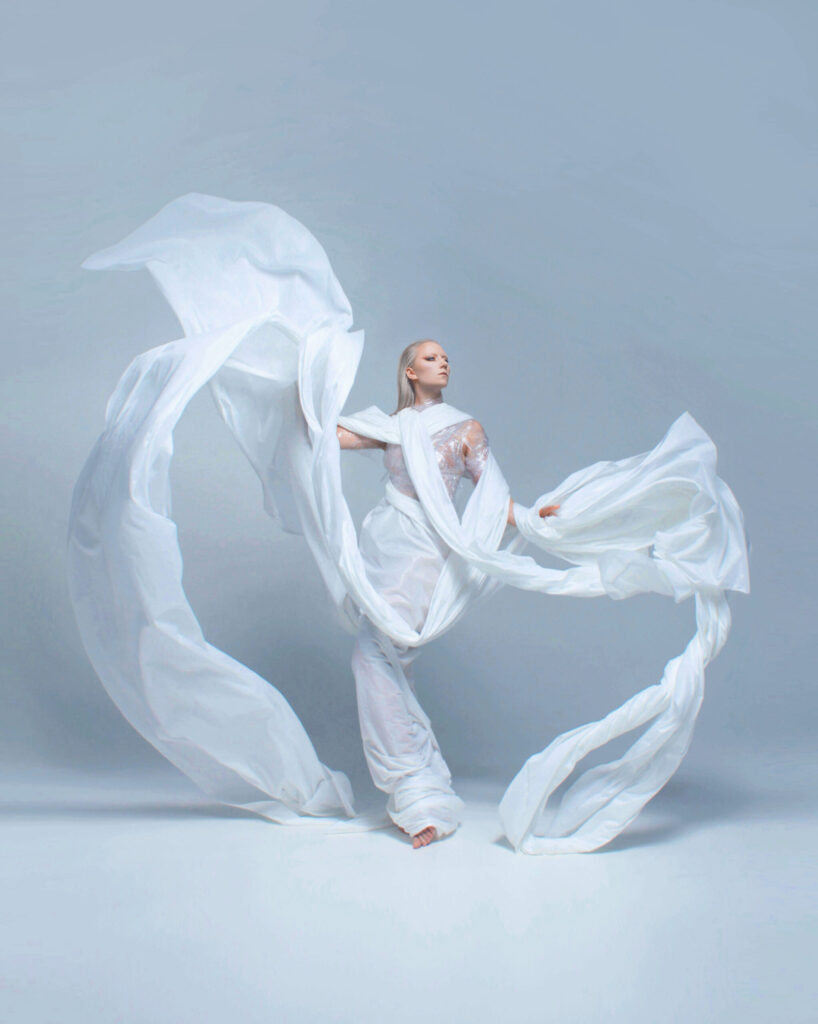 Here photographed just the material before any alterations
I chose the biodegradable material and started experimenting with different ways of manipulating the fabric. I was the most excited about the possibilities of starching. To keep the end result 100% biodegradable I only used methyl cellulose and potato starch for different finishes.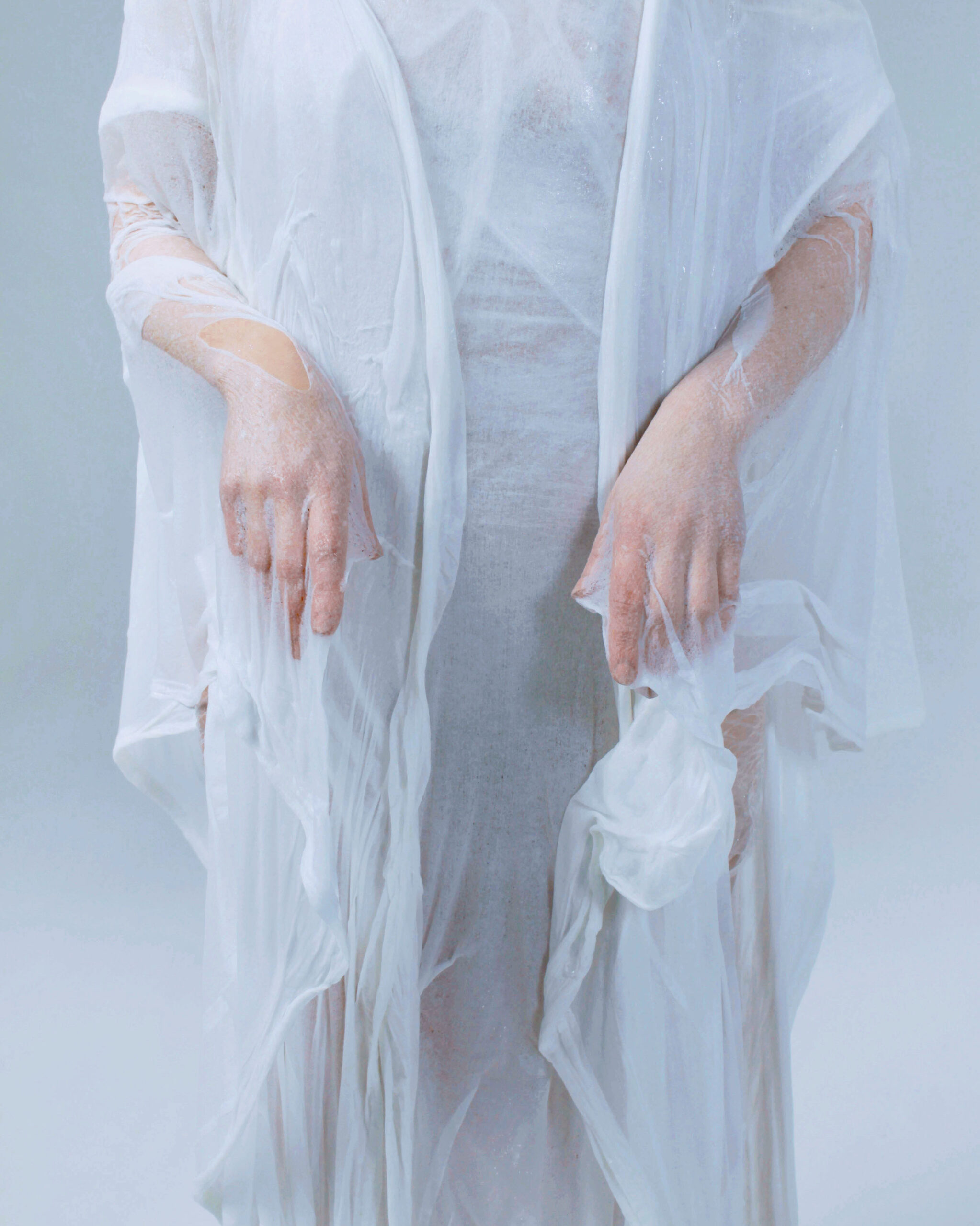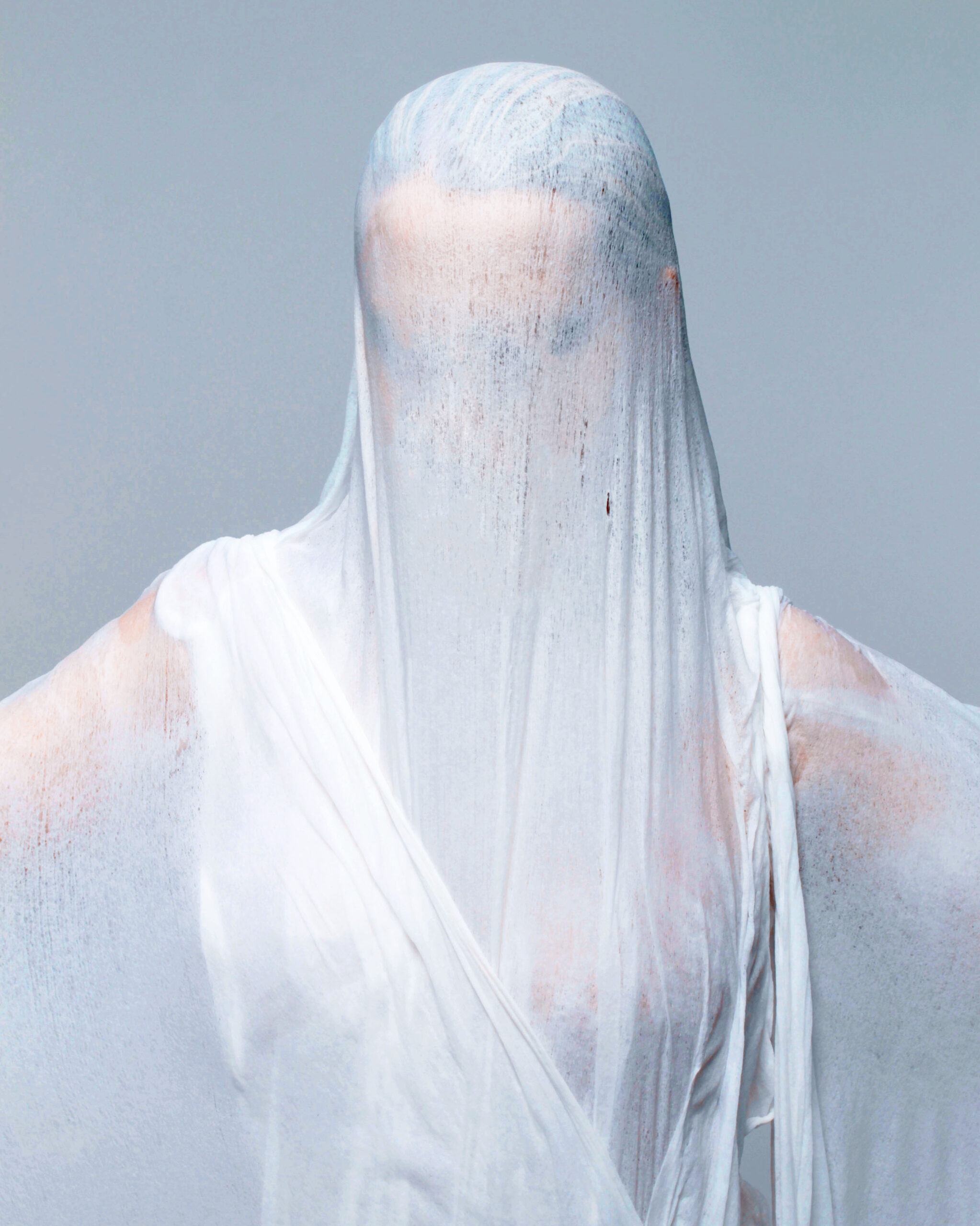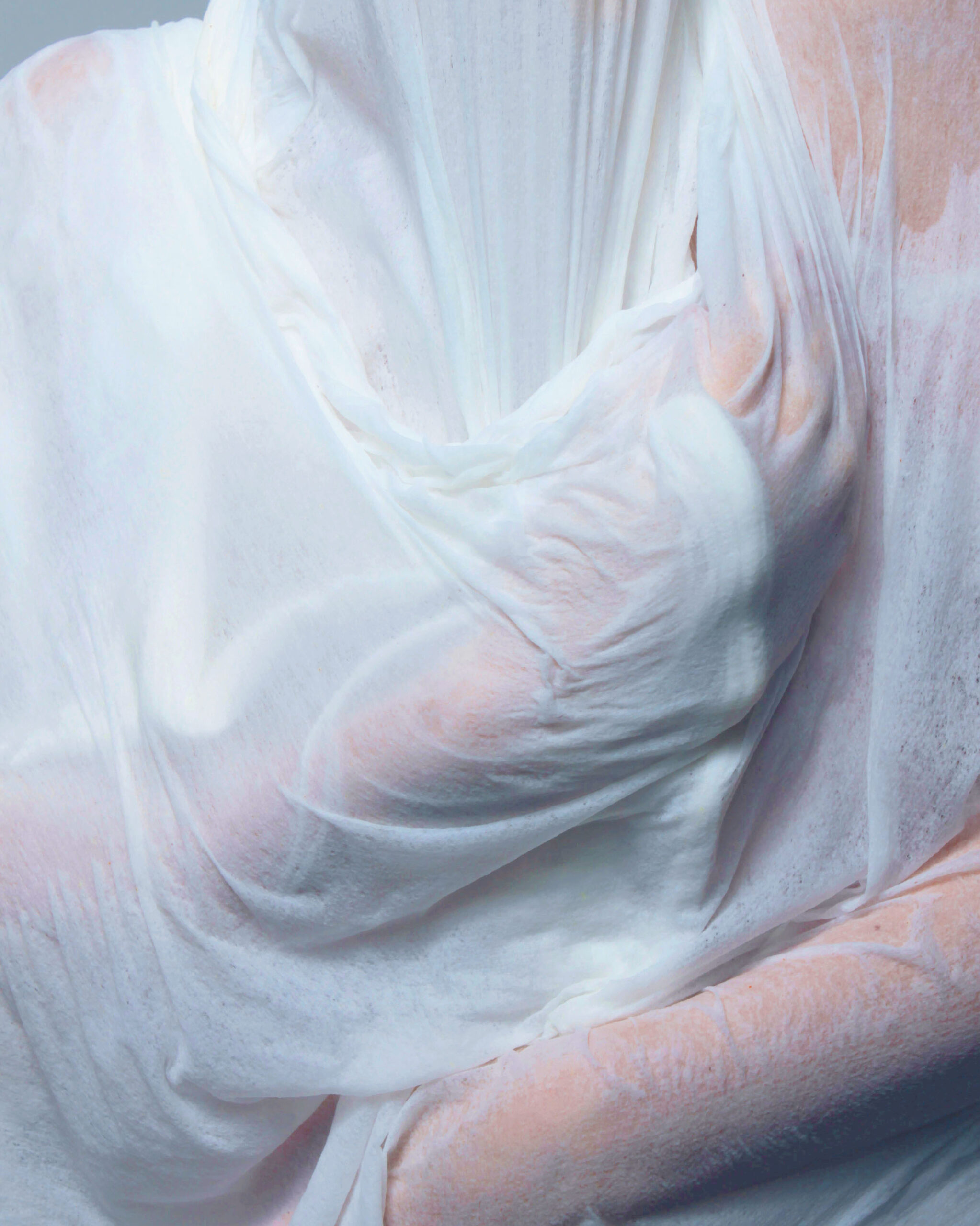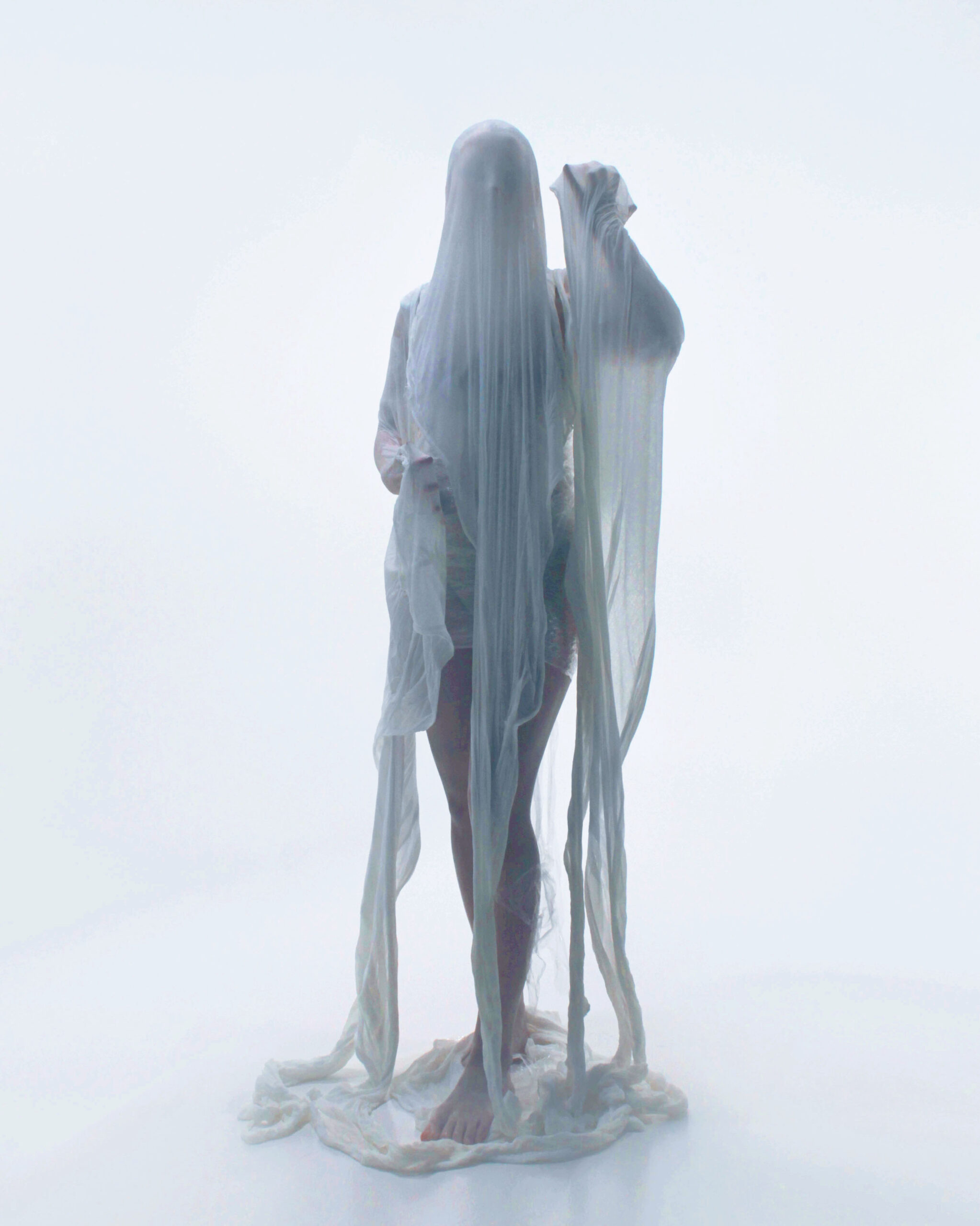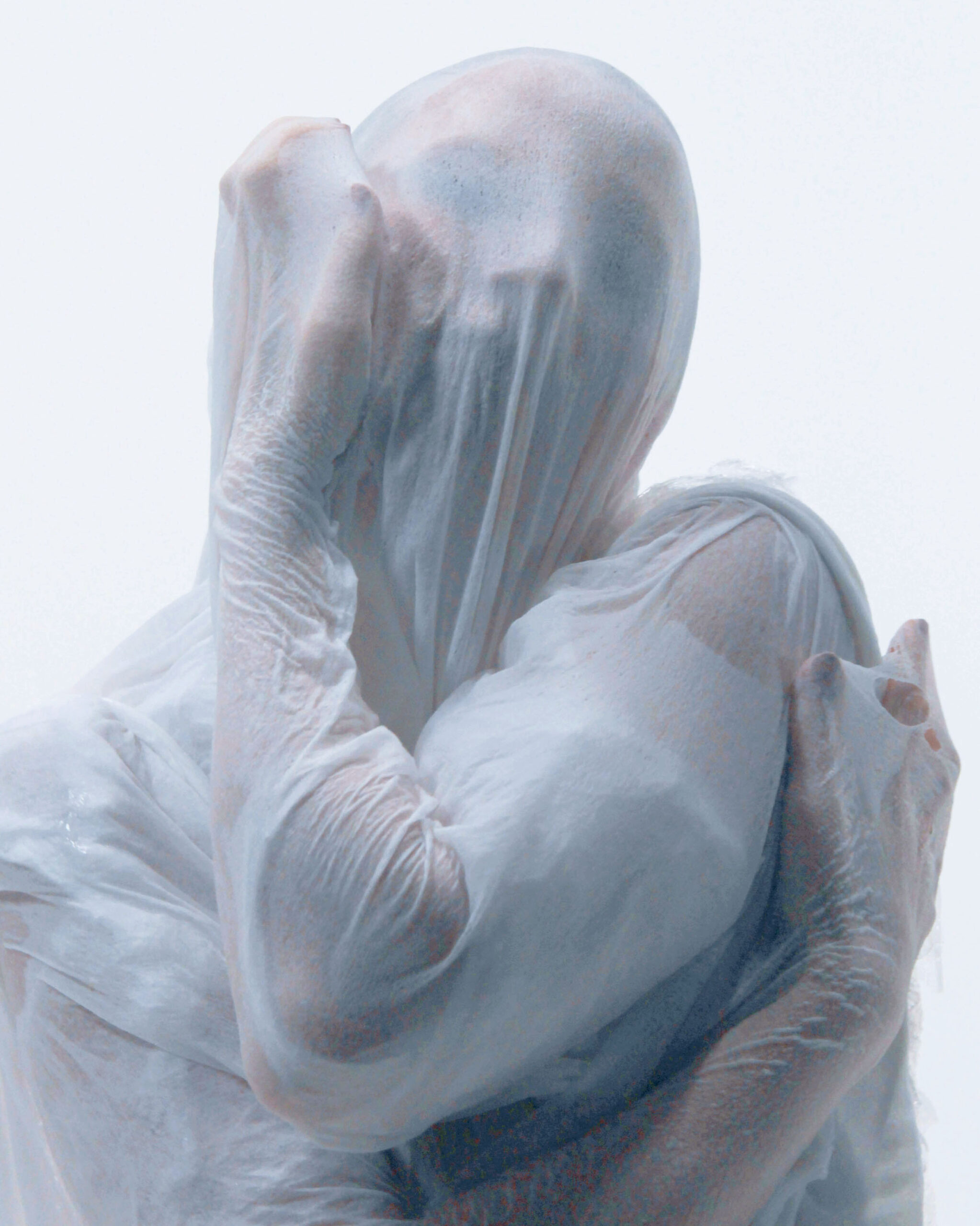 Here showcased the material saturated with the light starching from potato starch
The methyl cellulose yielded crisp details and stiffer result whereas the potato starch allowed a very light and flexible starching. By layering the material and the starches in various formulas I was able to create the following interesting effects I made into garments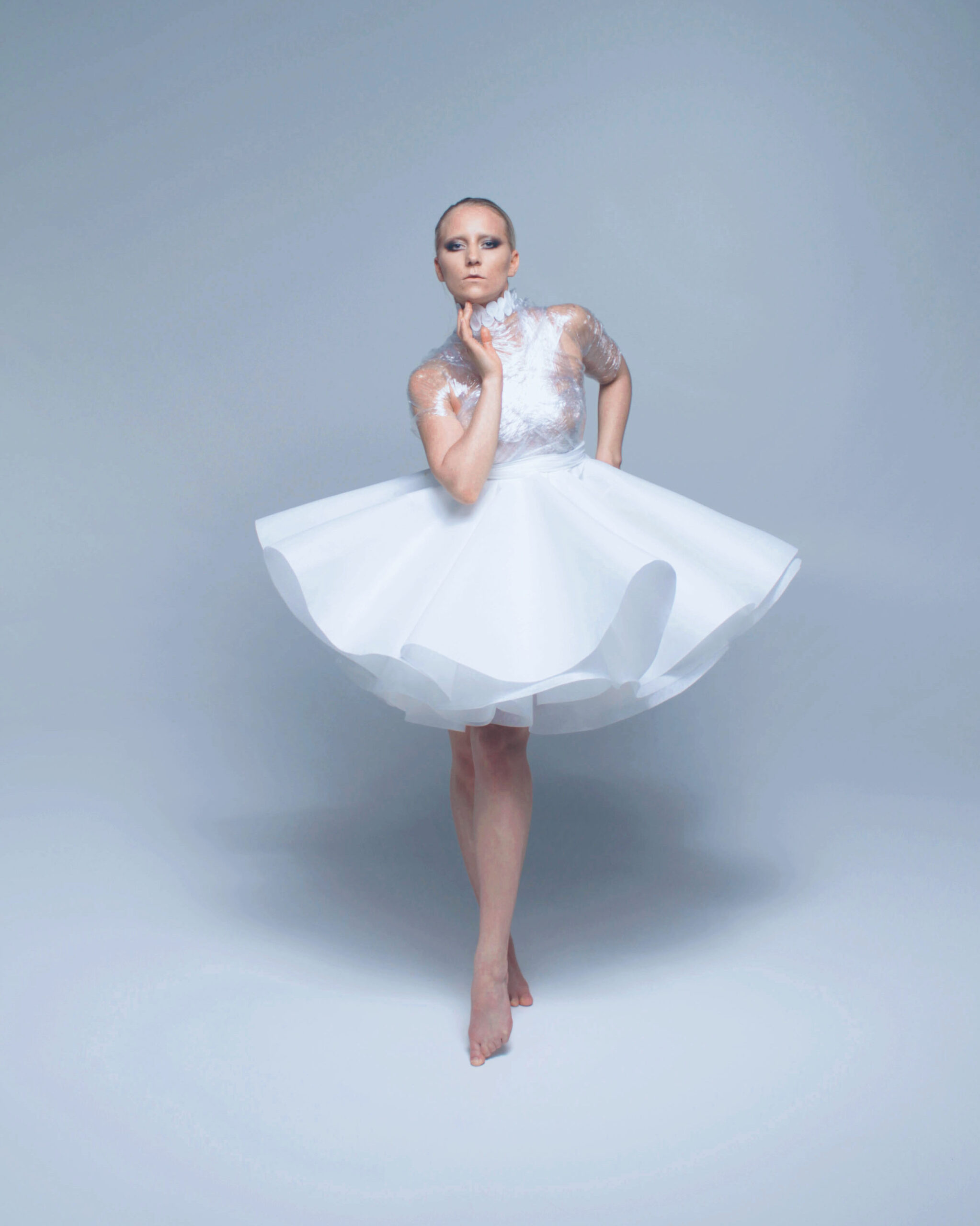 Layering multiple sheets of the material with a soft starch I was able to create structural stability while maintaining flexibility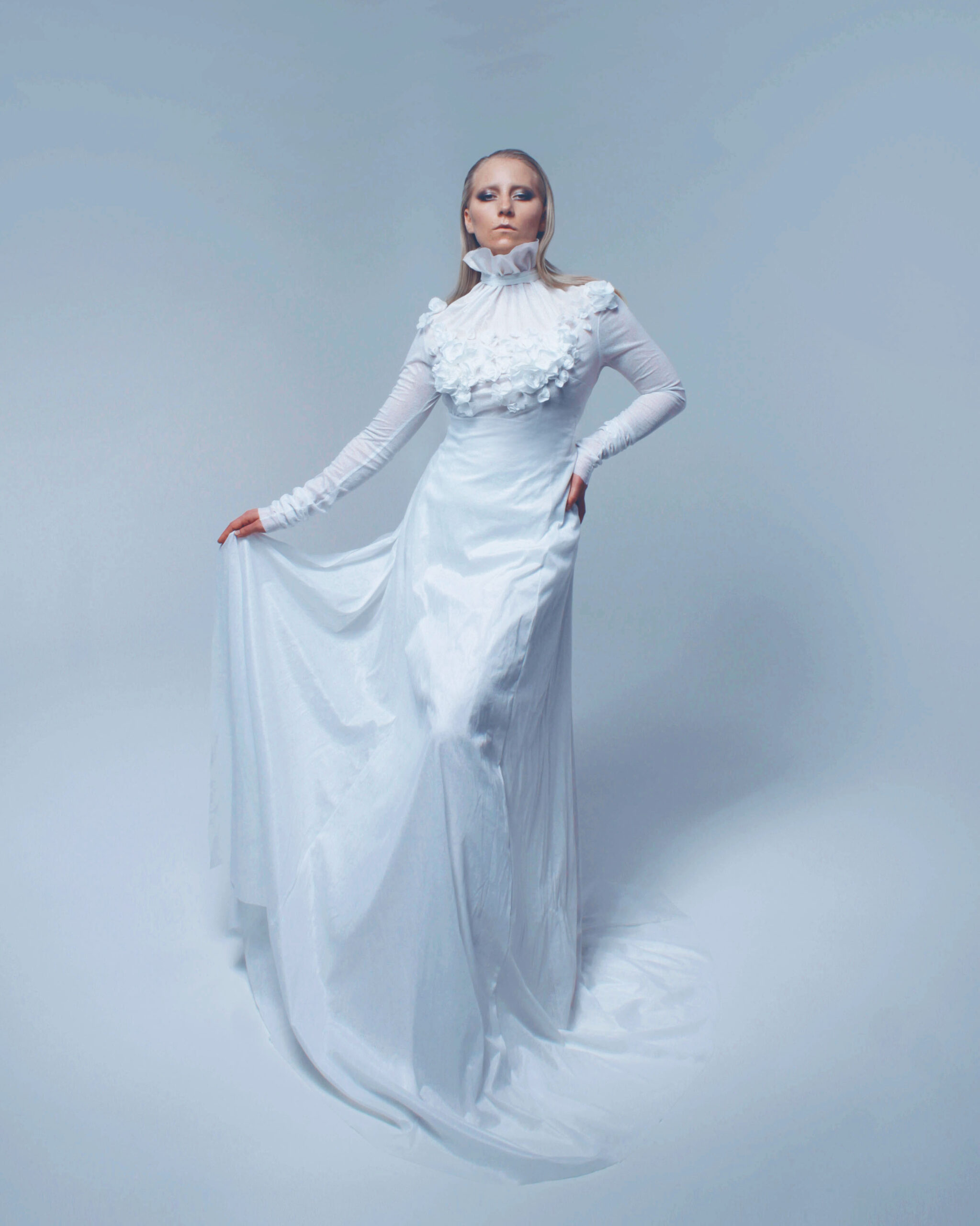 With minimal starching the material could be moulded into flower embellishments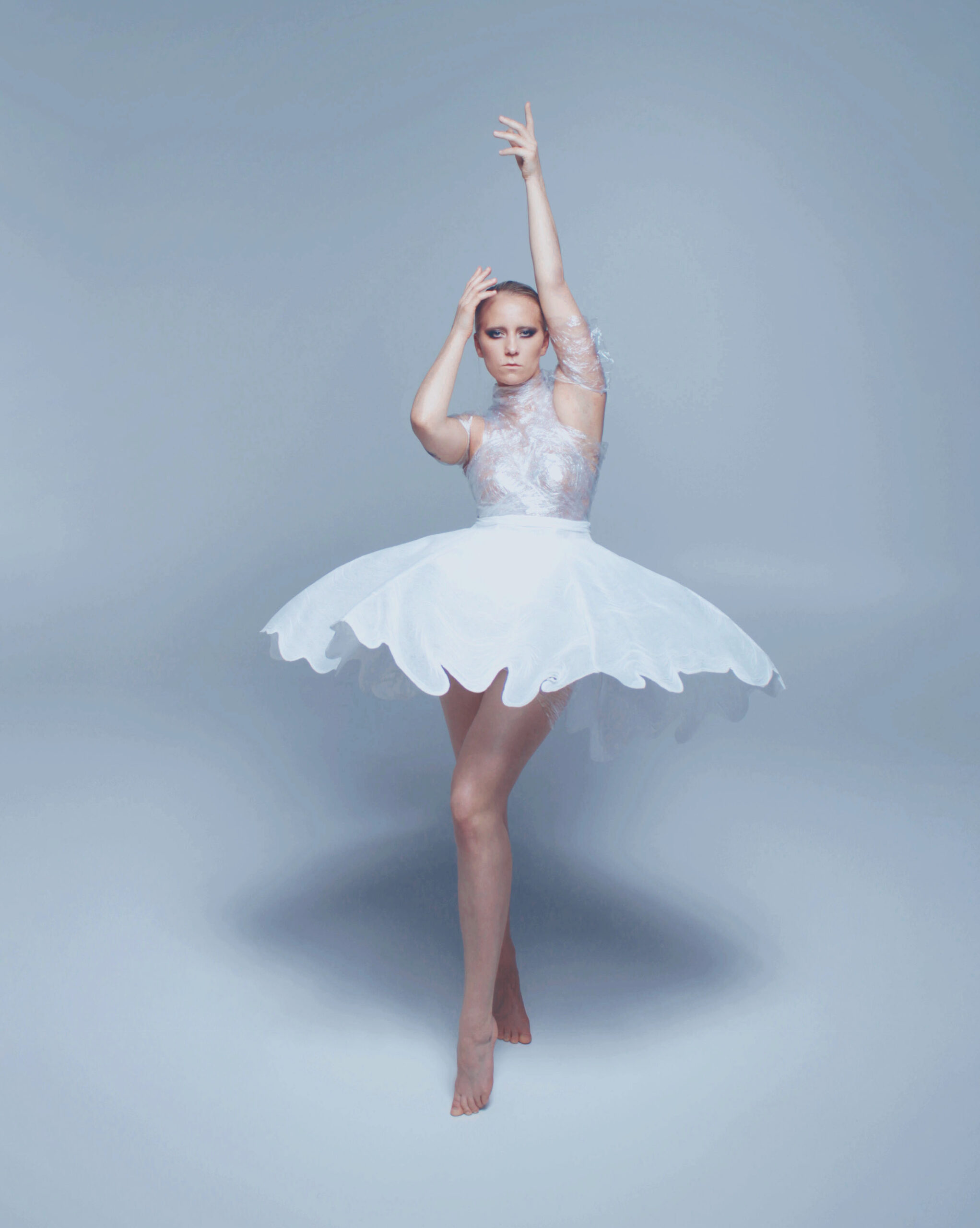 By creating wave-like patterns from the fabric the structure could be strengthened without using multiple layers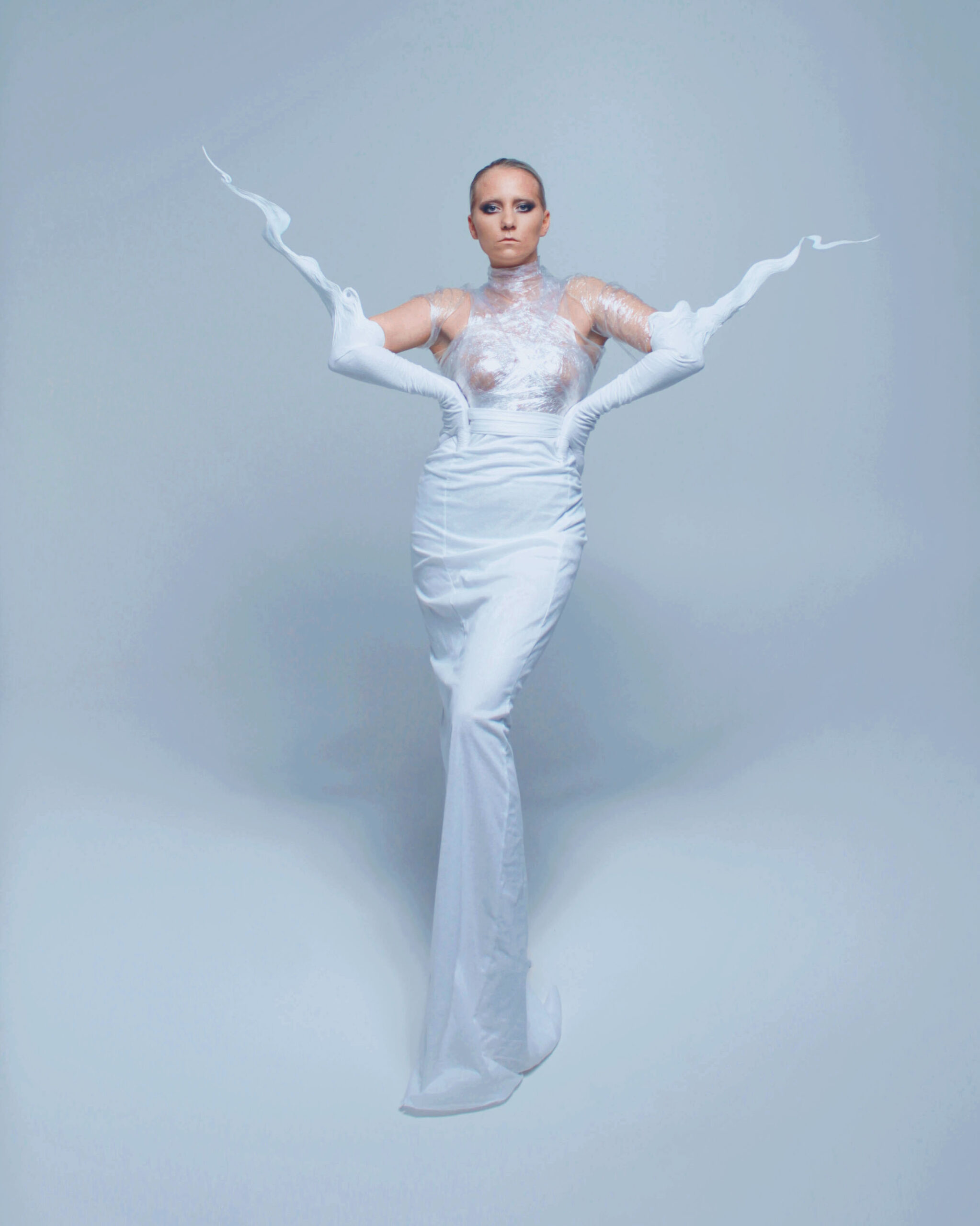 Working with the methyl cellulose and two layers of the material I was able to create forms that held their shape as seen on the winged gloves
Having just one layer and a stiffer starch the material maintained it's translucency while gaining some structure yielding a very flowy and light effect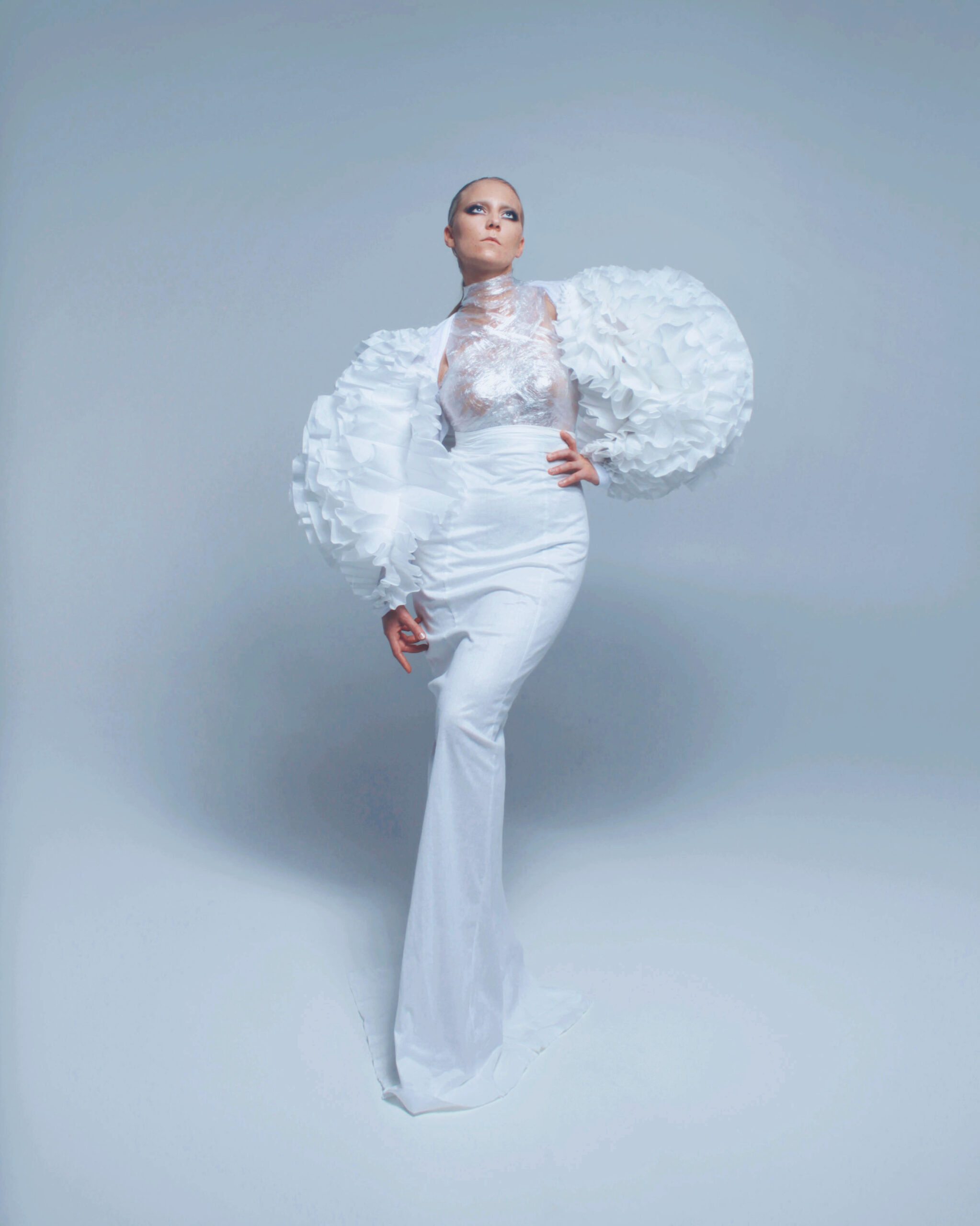 With a very strong starch from potatoes the material could be turned into ruffles that hold their shape but still have some flexibility to them. Together with the structuring the sleeves are very wearable, yet they won't lose their fluffiness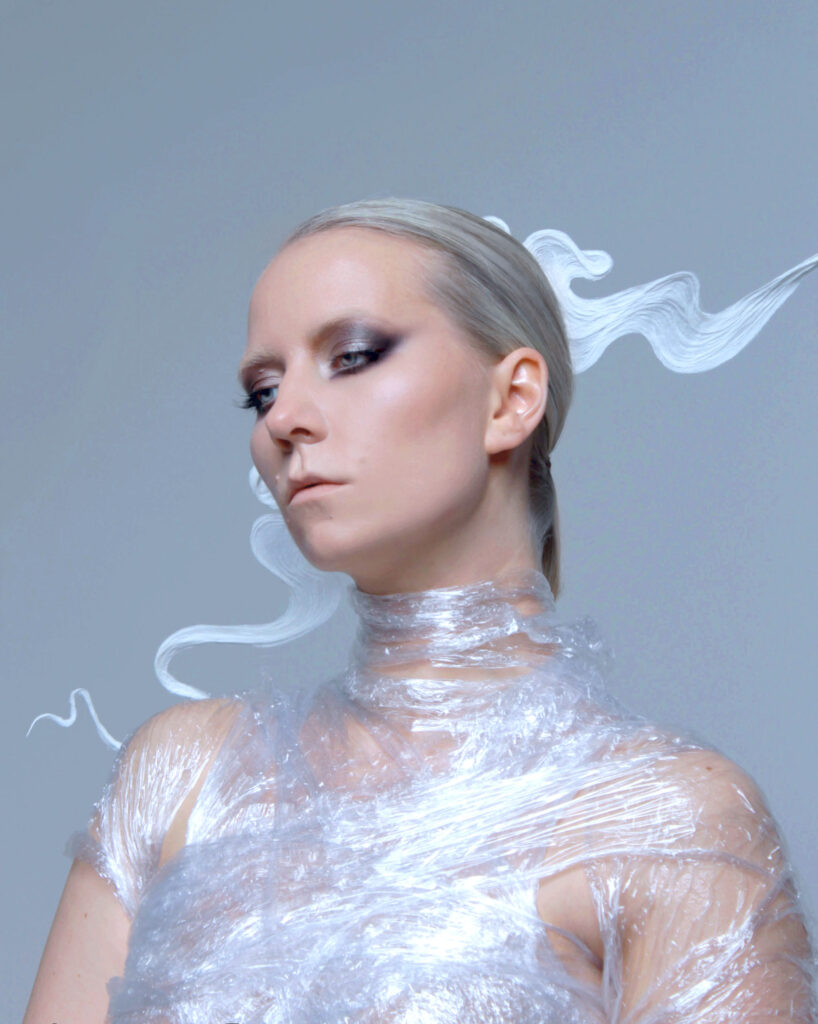 A great example of the very stiff and crisp results from the methyl cellulose
Thank you to SUOMINEN for providing the resources for the project and to Tiia Vartiainen for modeling for the project