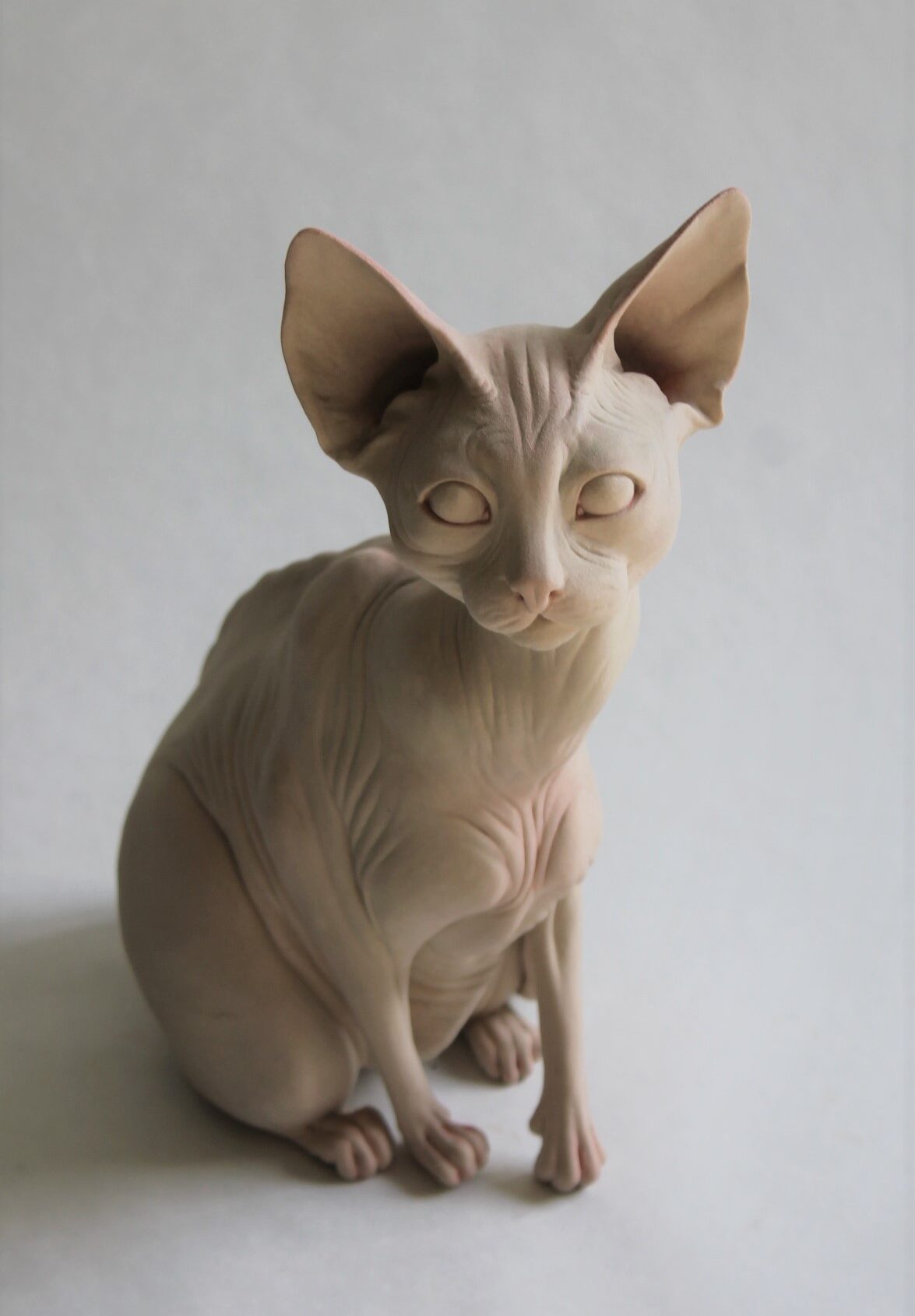 Saatana, 2019
A life-size sculpture of a sphynx.
Stoneware, underglaze and engobe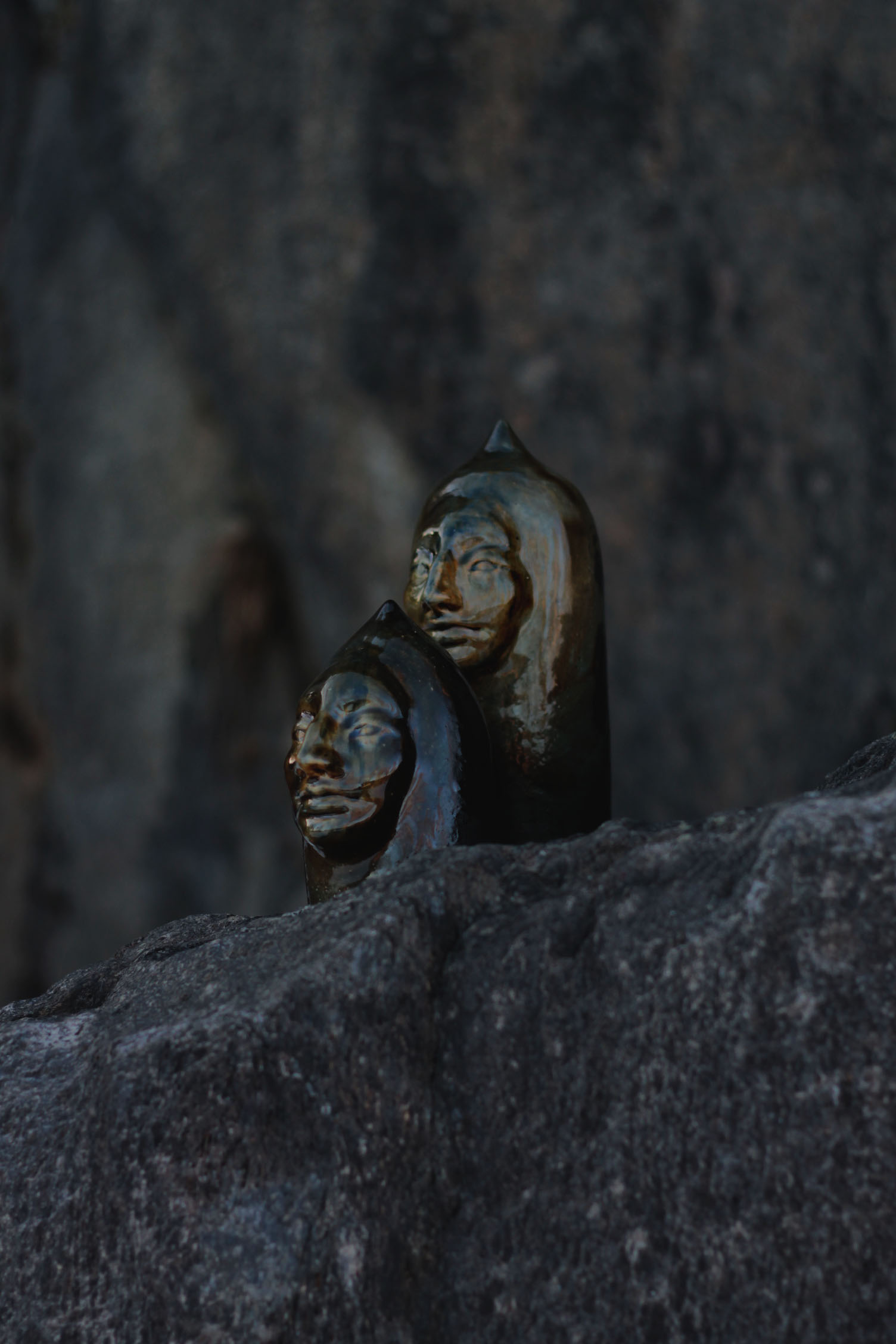 Martaat esiäidit, 2021
Sculptures of souls passing to the afterlife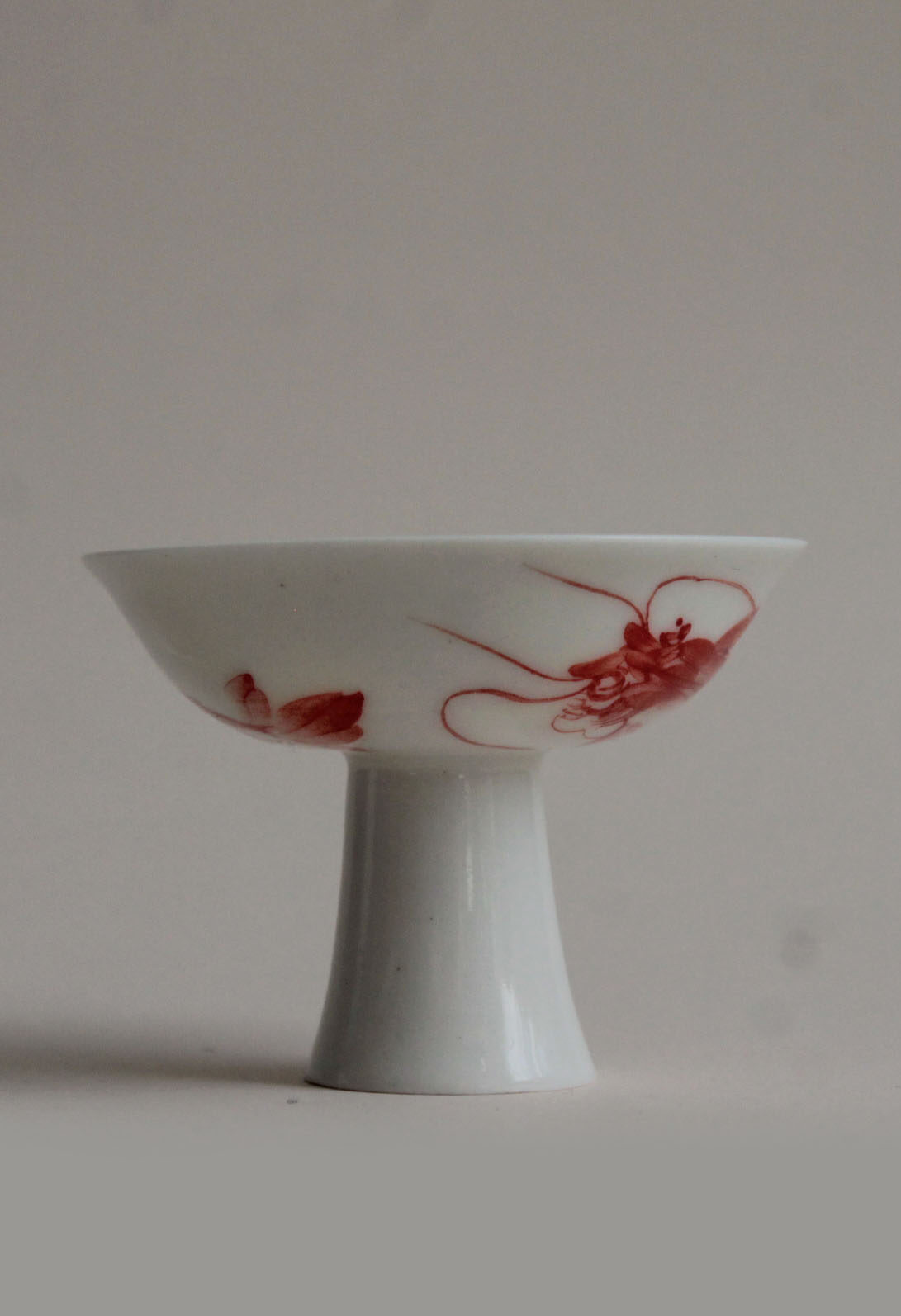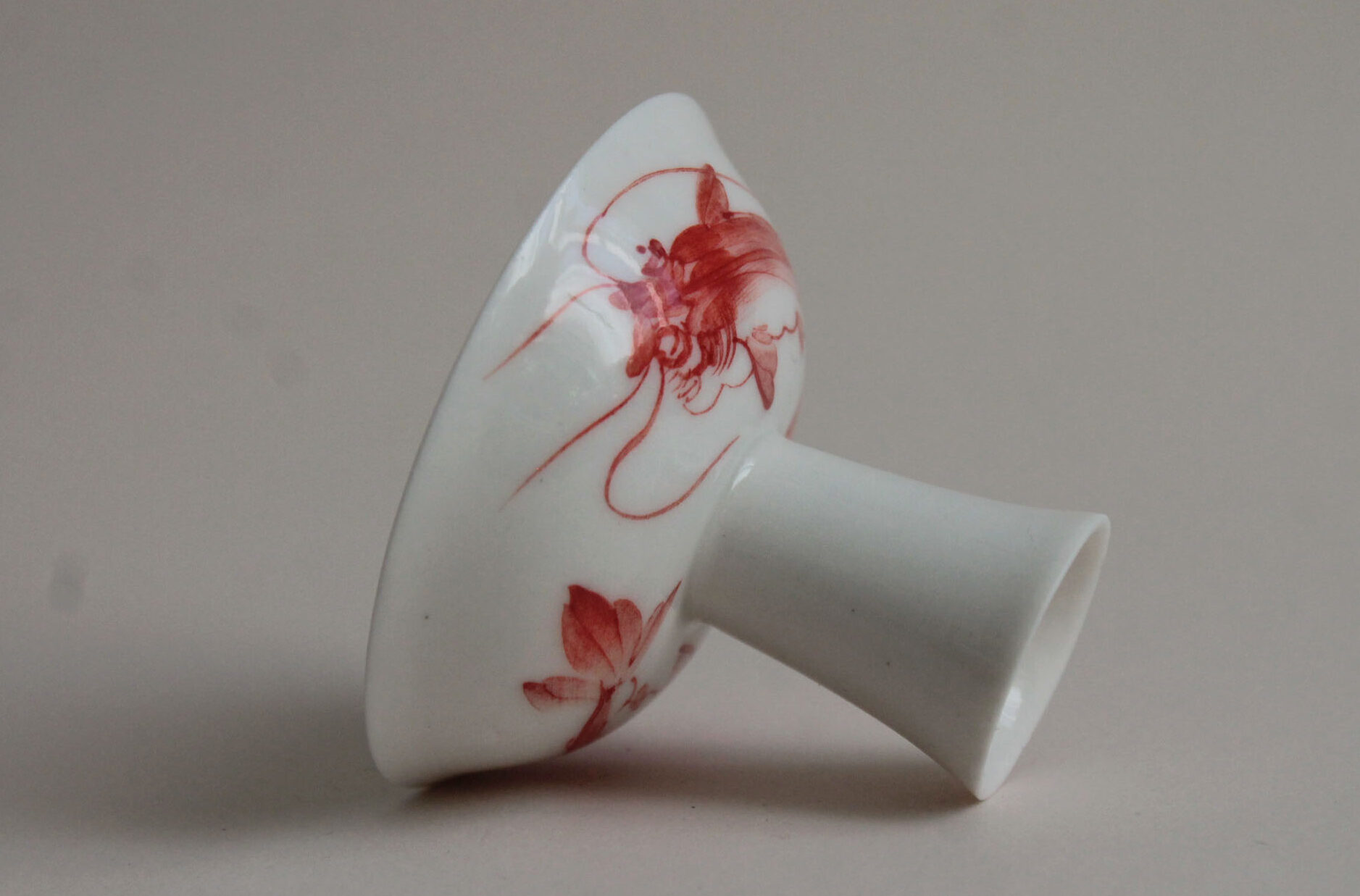 Tiny chalise with hand painted goldfish, 2020
Inspired by chinese antique porcelain.
Hand-thrown porcelain, pigment, glaze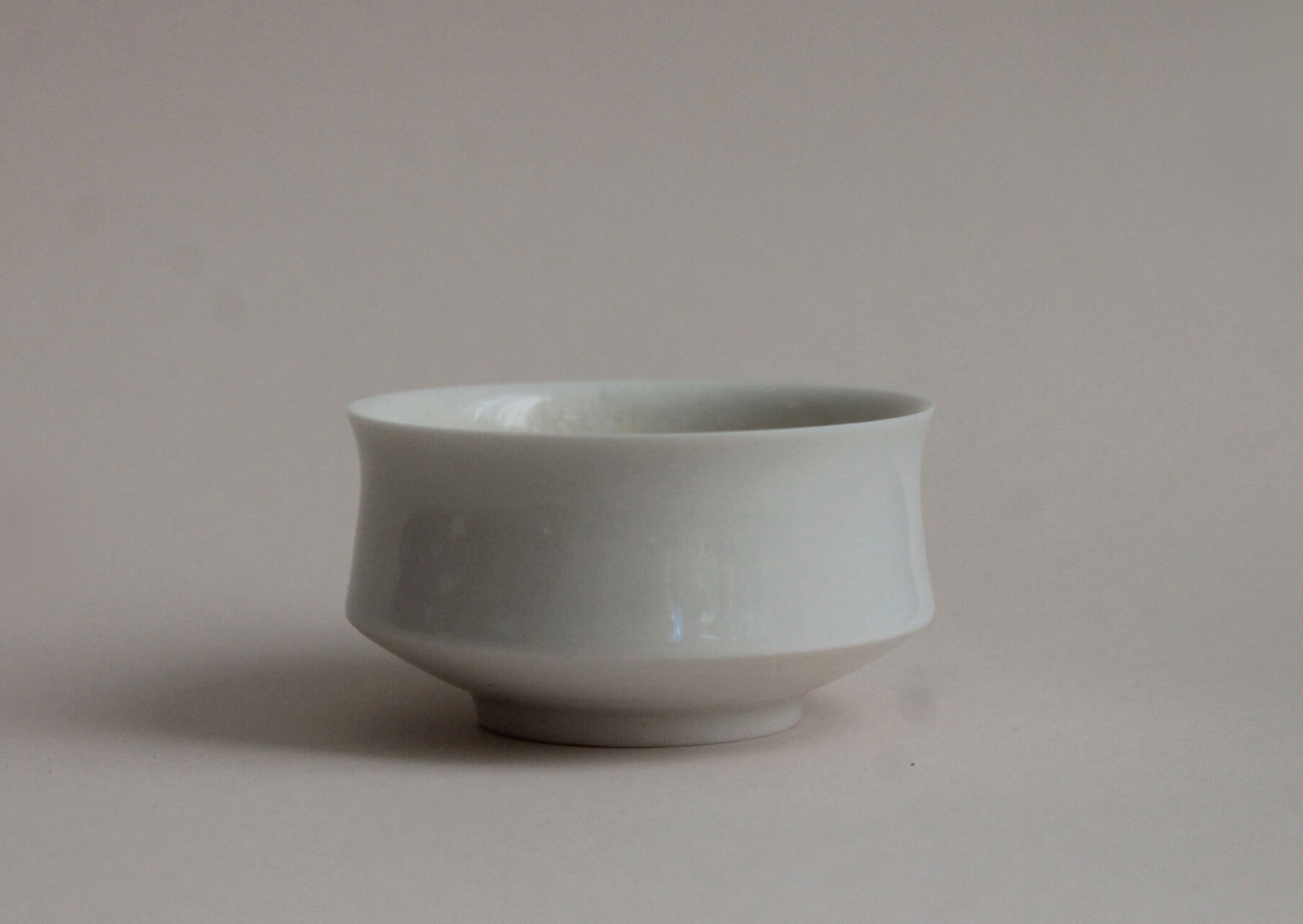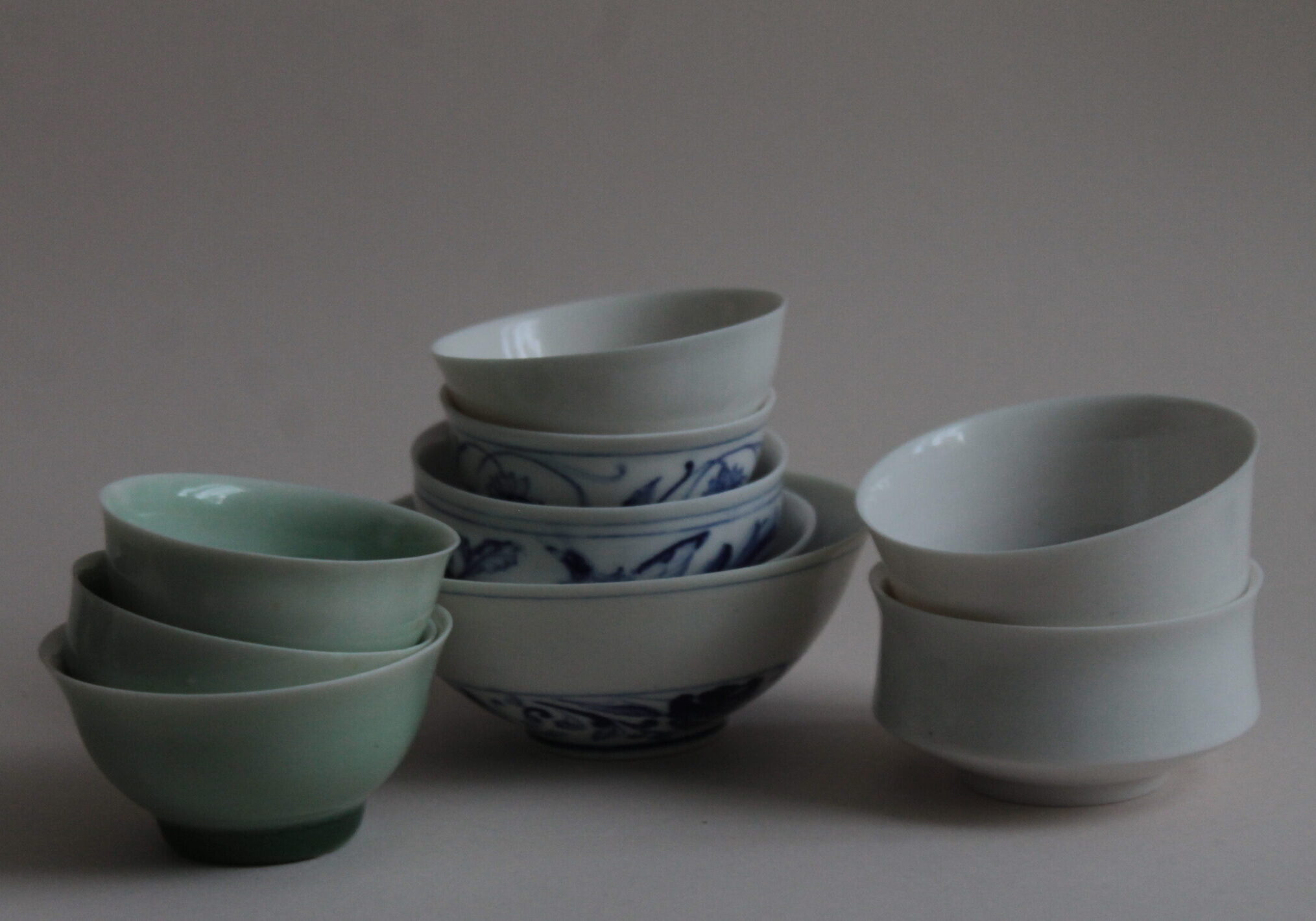 Teacups, adapted forms from chinese antique, 2020.
Hand-thrown porcelain, celadon-imitation, cobalt and glaze.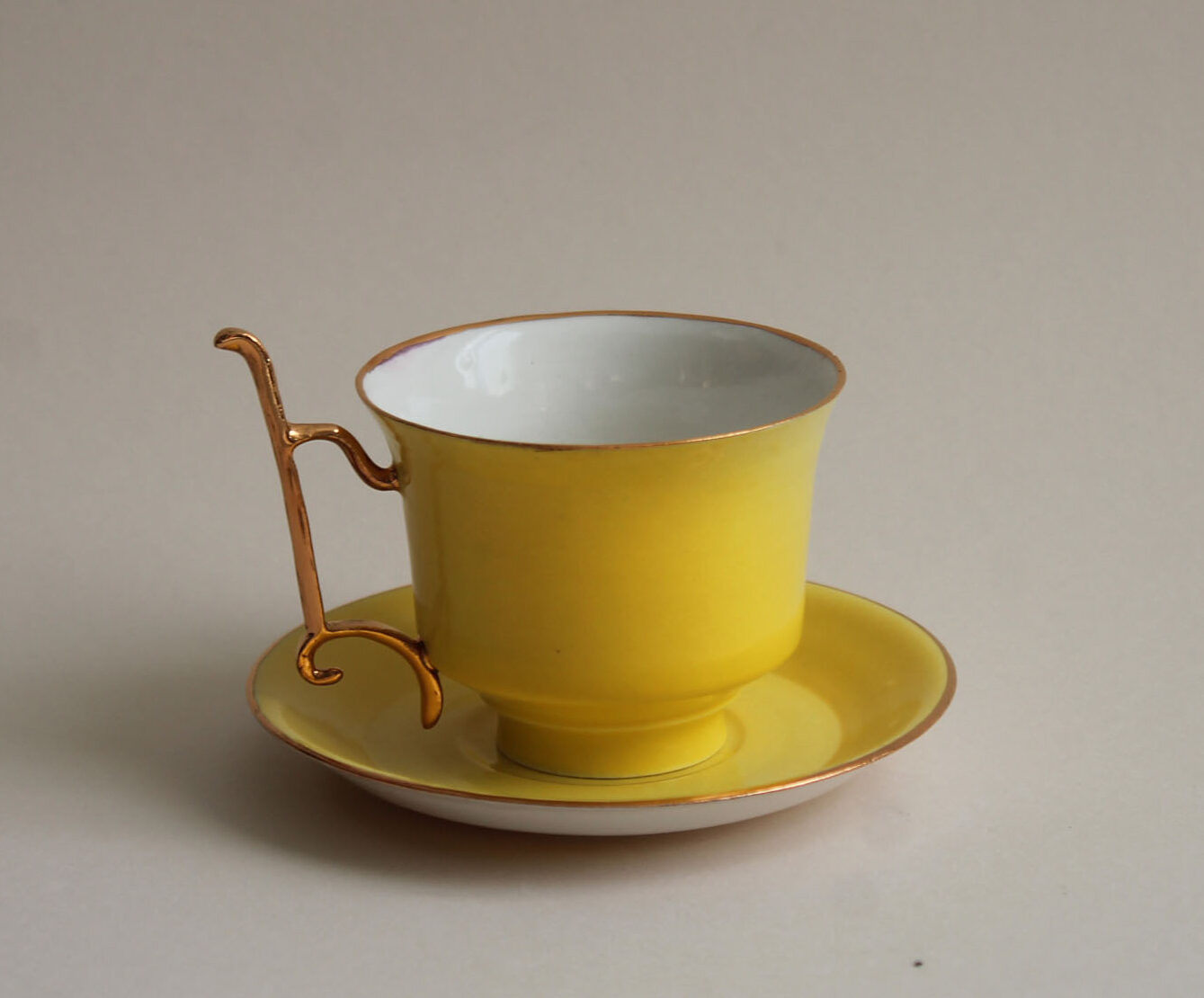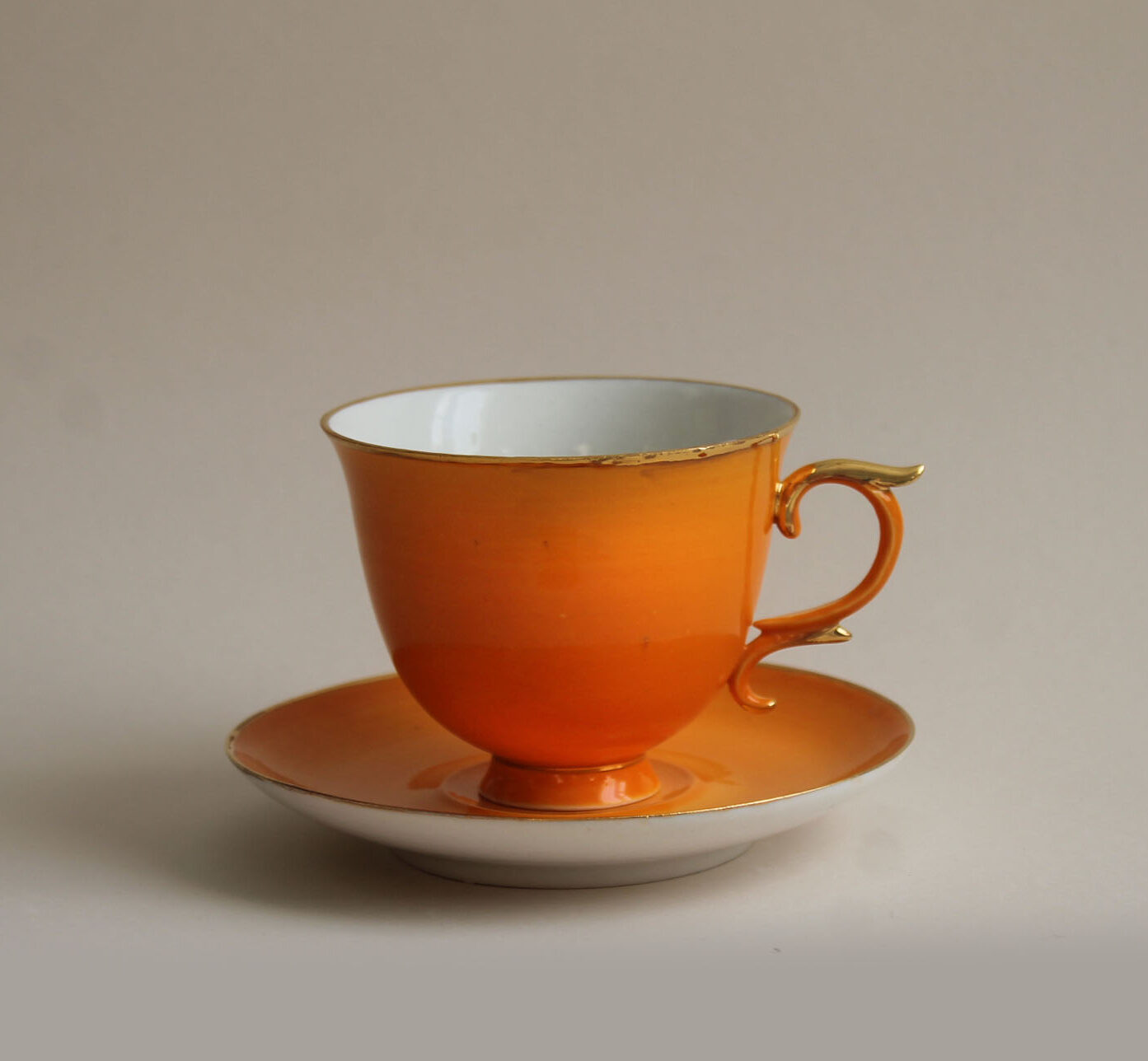 Forms and shapes found in russian antique teacups, 2020.
Hand-thrown porcelain, glaze, gold luster.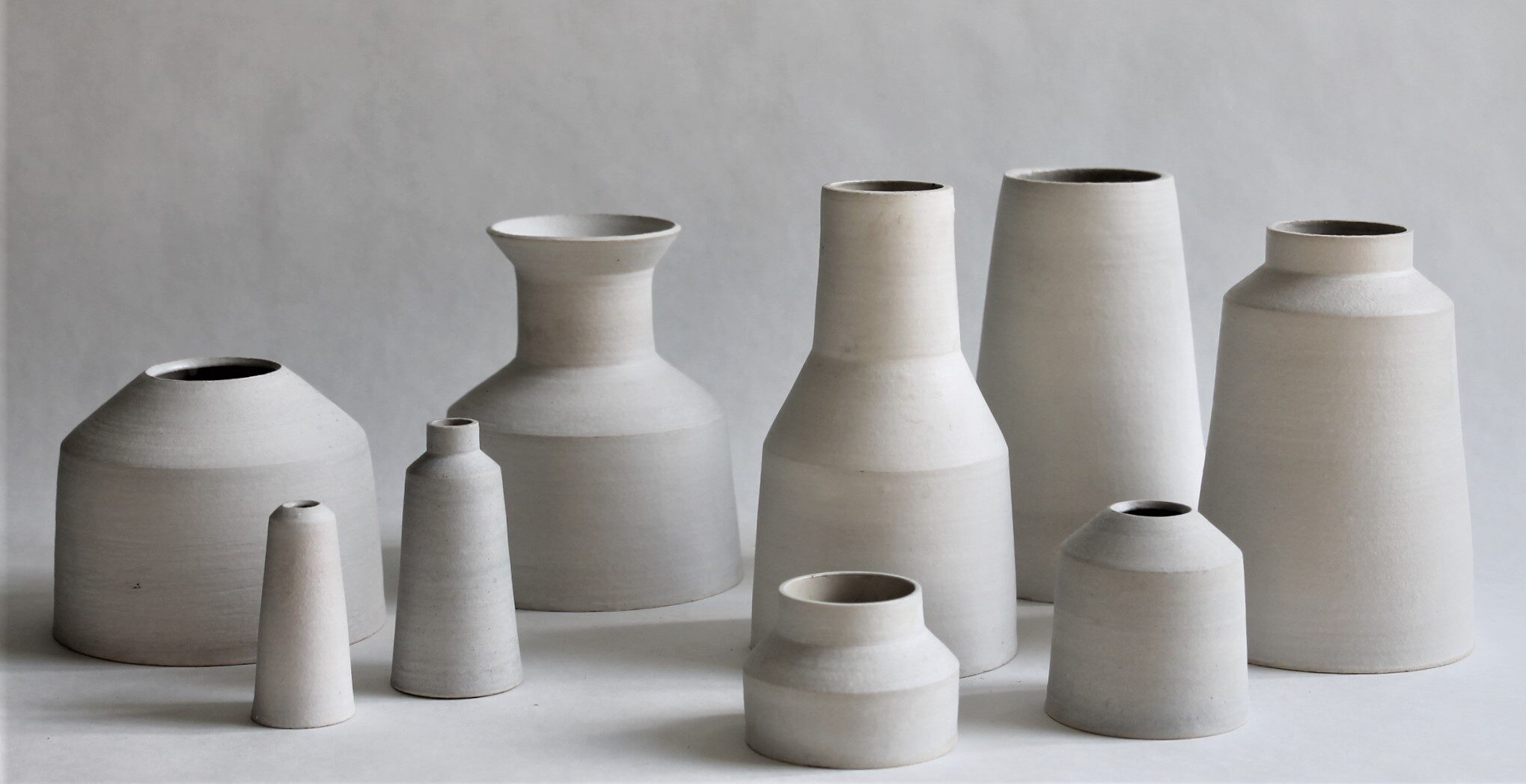 Familiar forms, 2018
Forms adapted form objects around me, transformed into white stoneware.

Hand-thrown stoneware, engobe.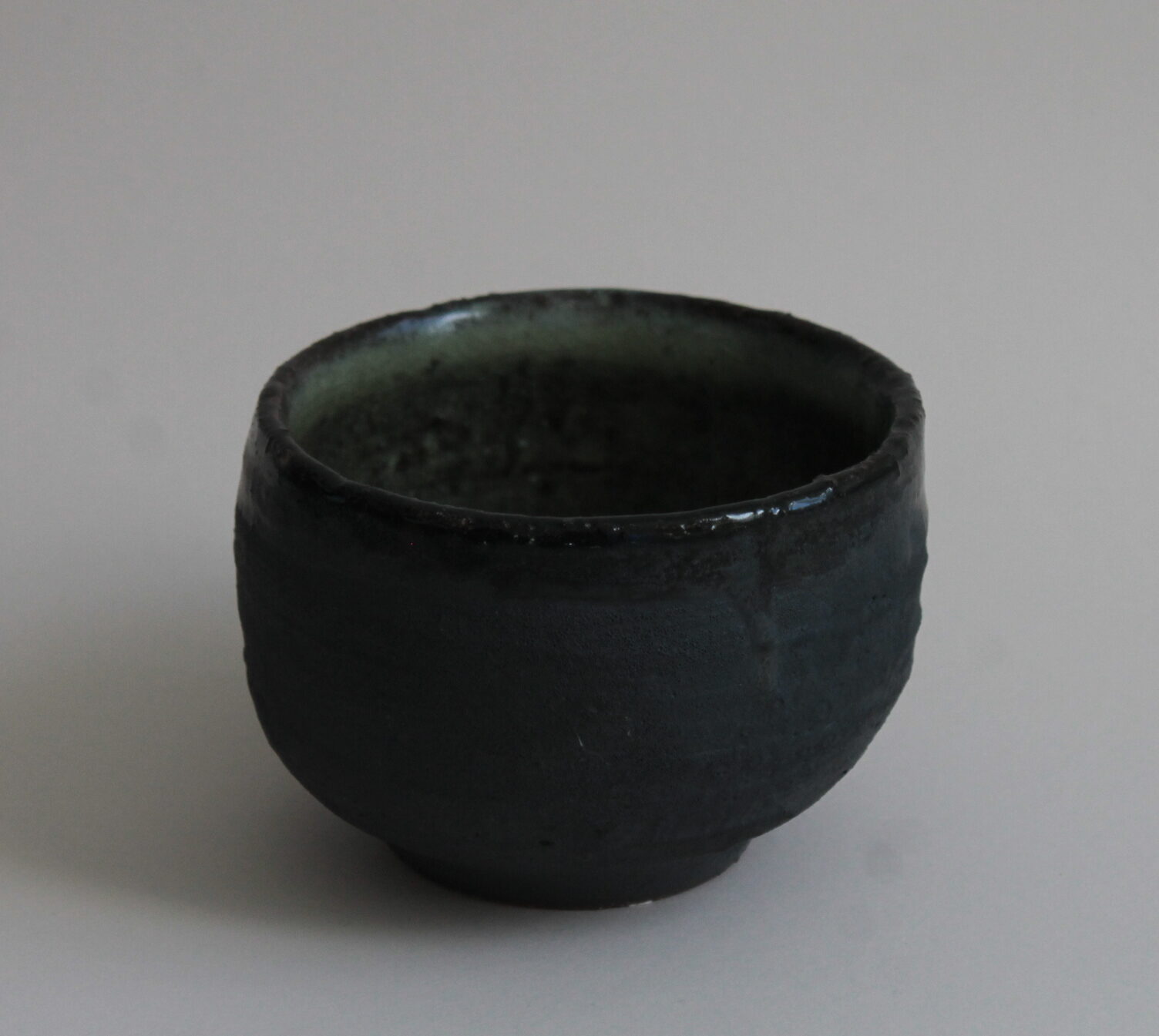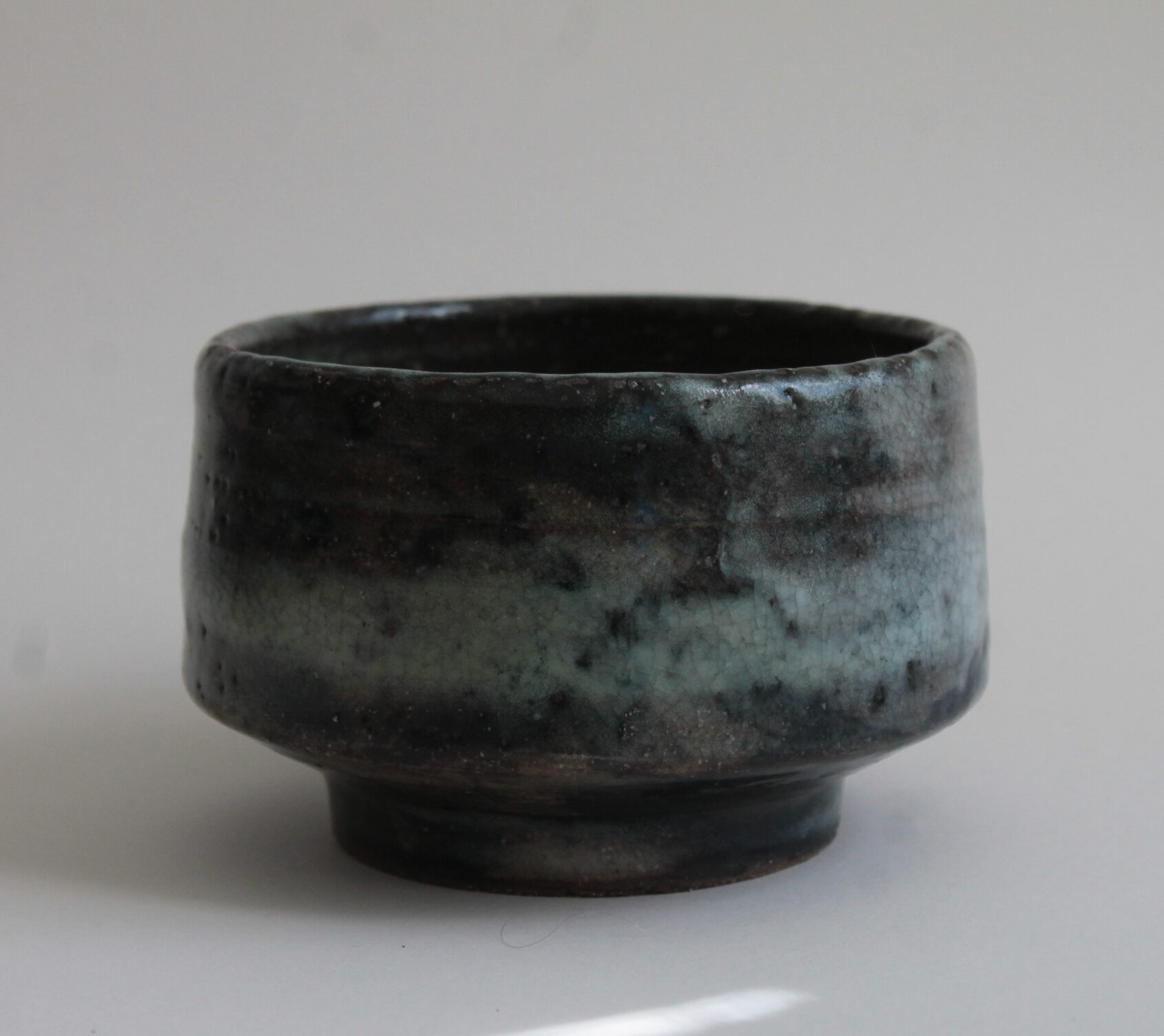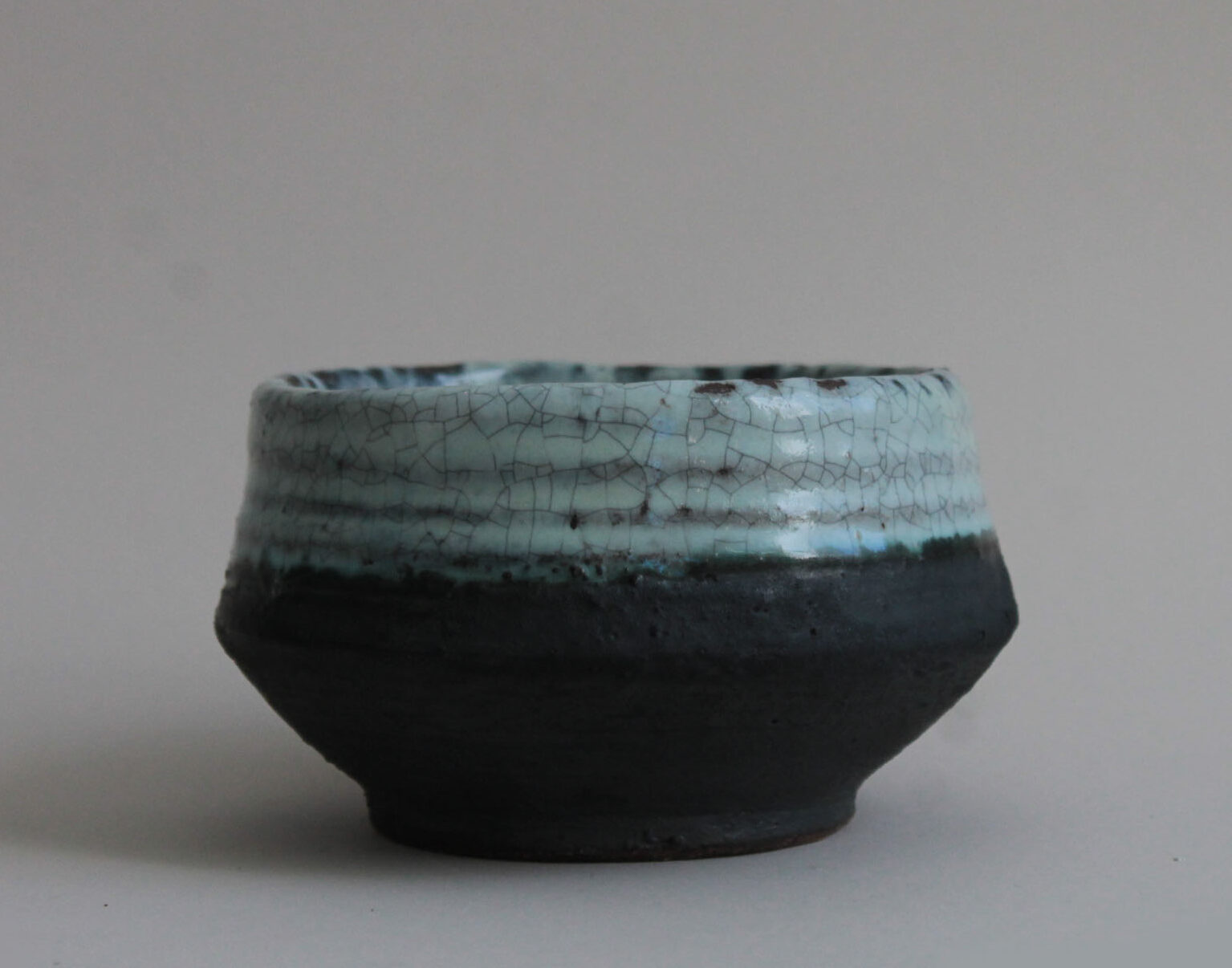 4 teacups inspired by japanese teabowls, 2020
Hand-thrown raku-ware, engobe, glaze.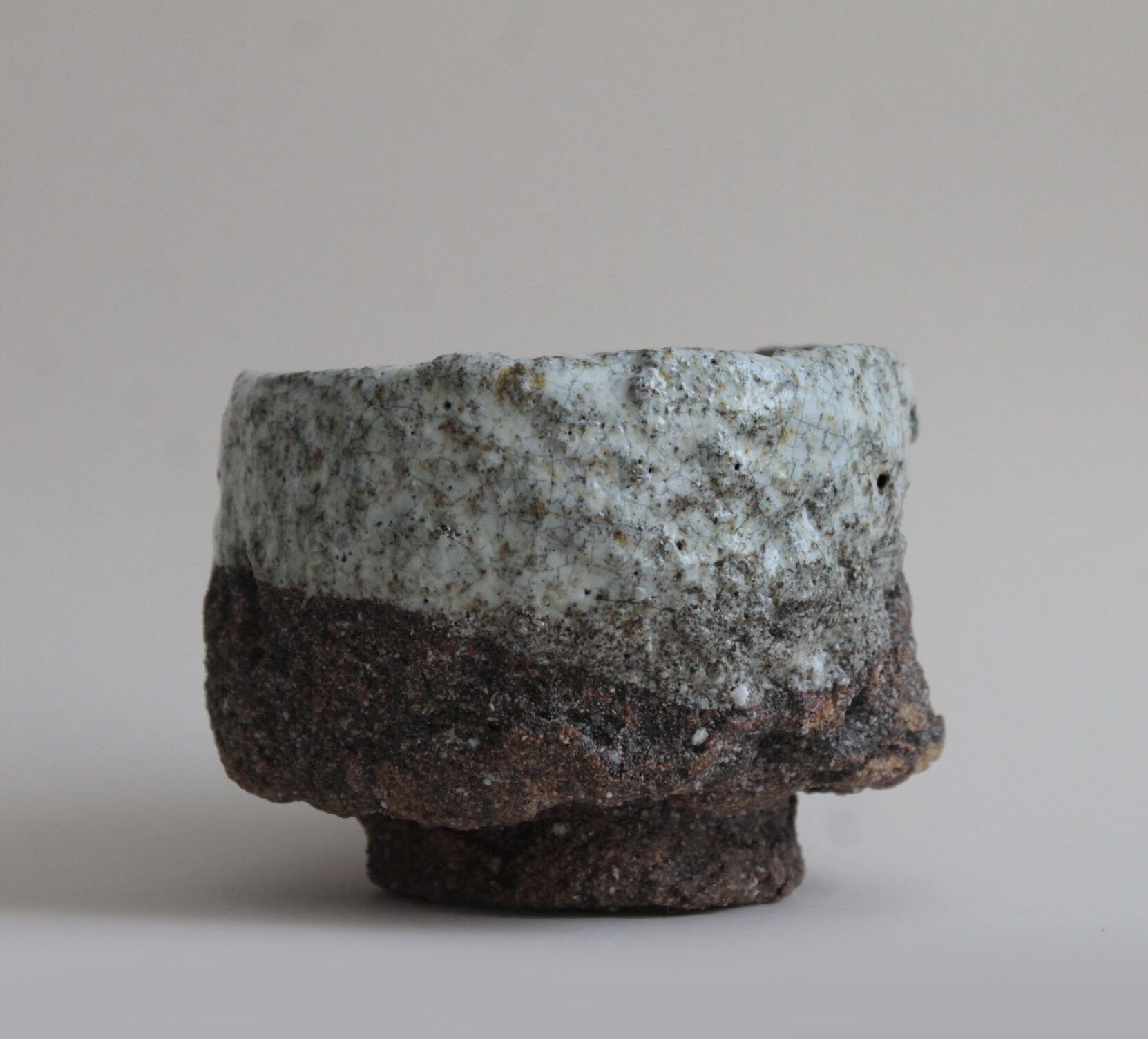 The Seabowl, 2020
The idea that the most beautiful objects are made entirely by nature inspired me to execute this teabowl. To disconnect myself from perfection and the design process of the bowl, I took the clay to the sea shore, used materials from the shore and shaped the bowl in the moonlight using stones and reeds. I didn't touch the bowl with my hands, nor did I see in the dark what I was doing.
Hand-built raku-ware, glaze