Porcelain forttune cookies. Handmade, painted with cobalt, 2021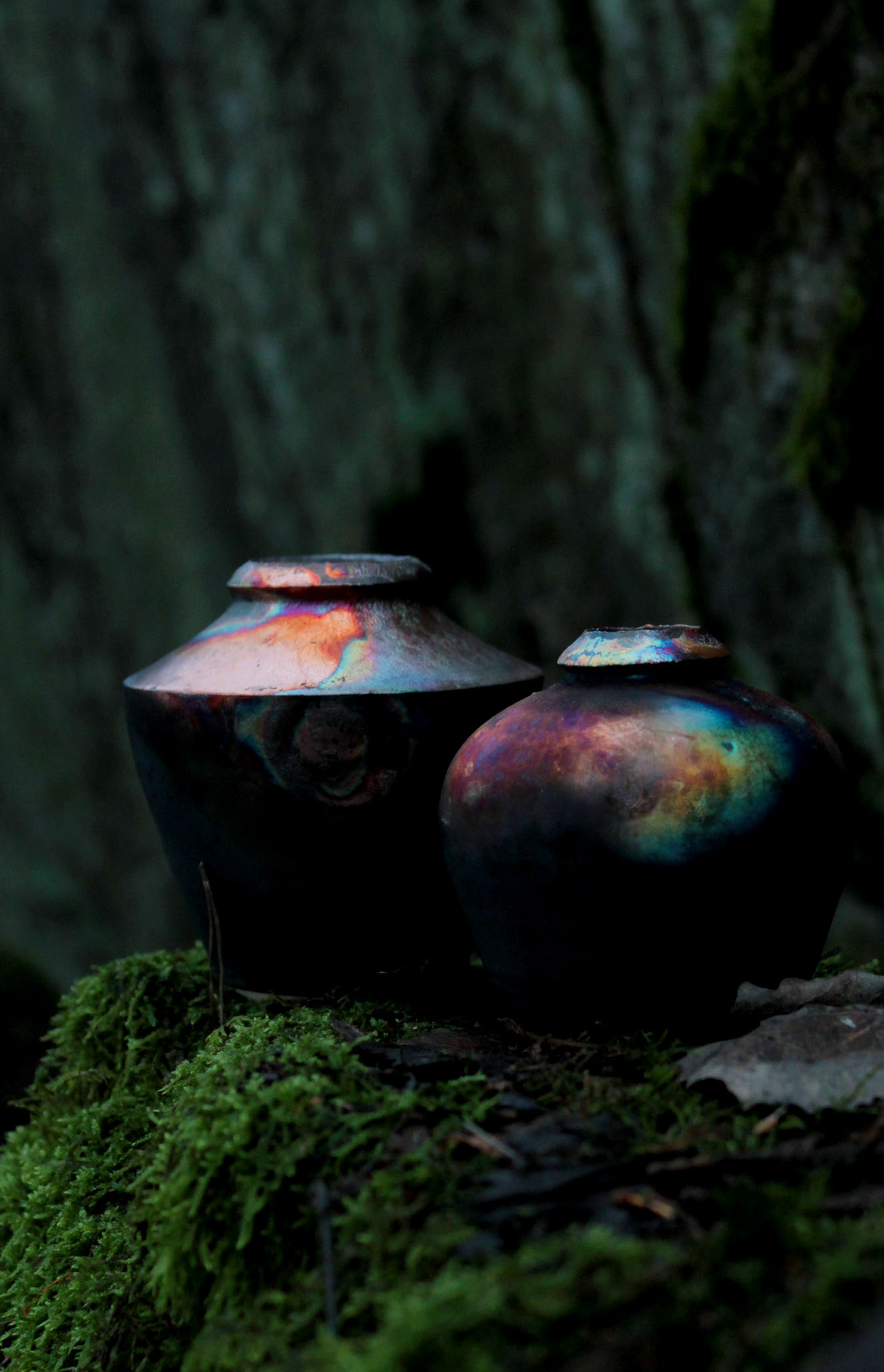 What exites me the most in ceramics are the endless possibilities and innovations to be discovered. I have been lucky enough to have resources to experiment and learn to know the materials on a deeper level. I can never get enough from creating and testing new glazes and experimental ways to alter the surface.

Hand-thrown vessels in copper matte black with pinpointed reduction, 2020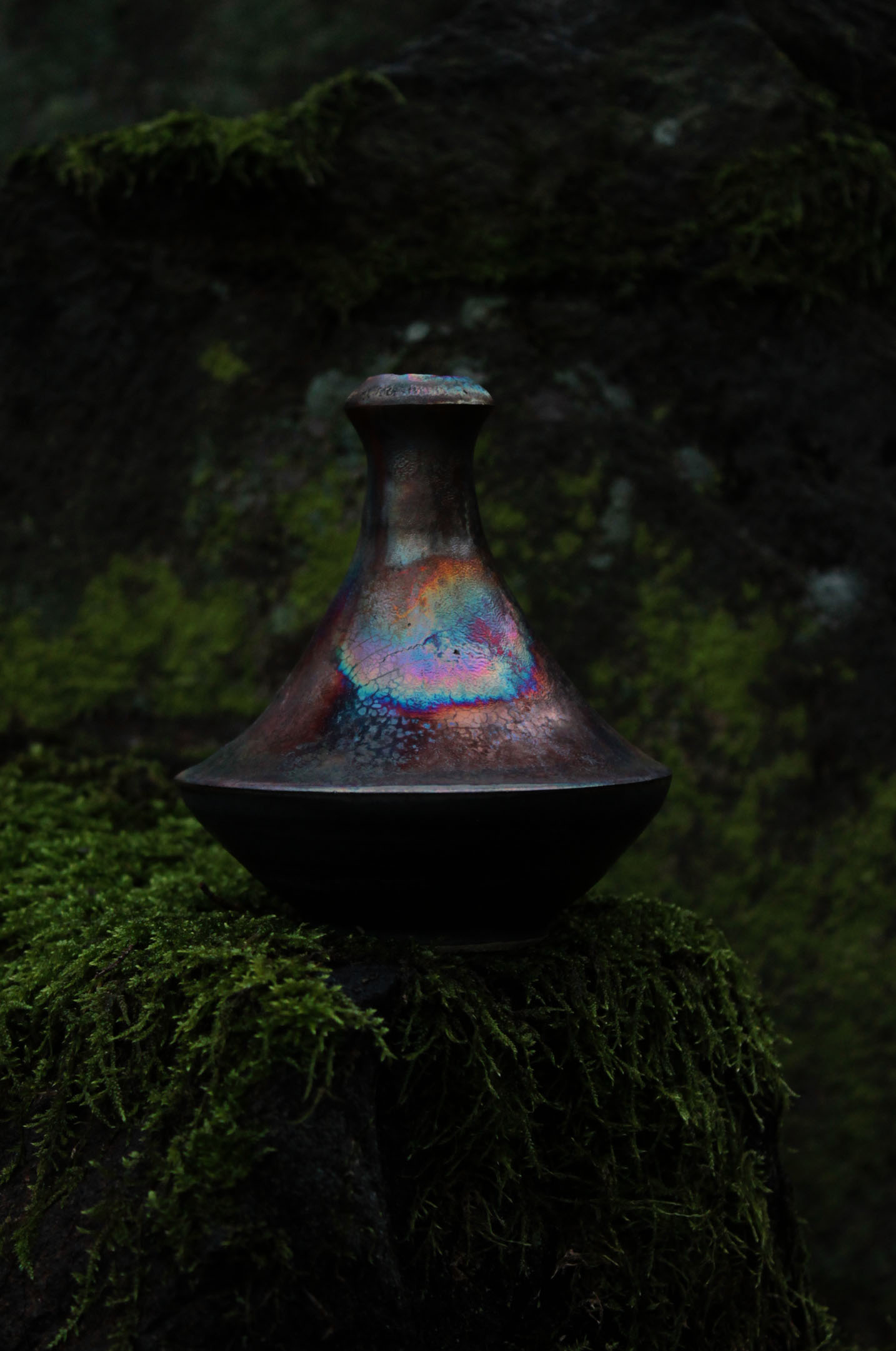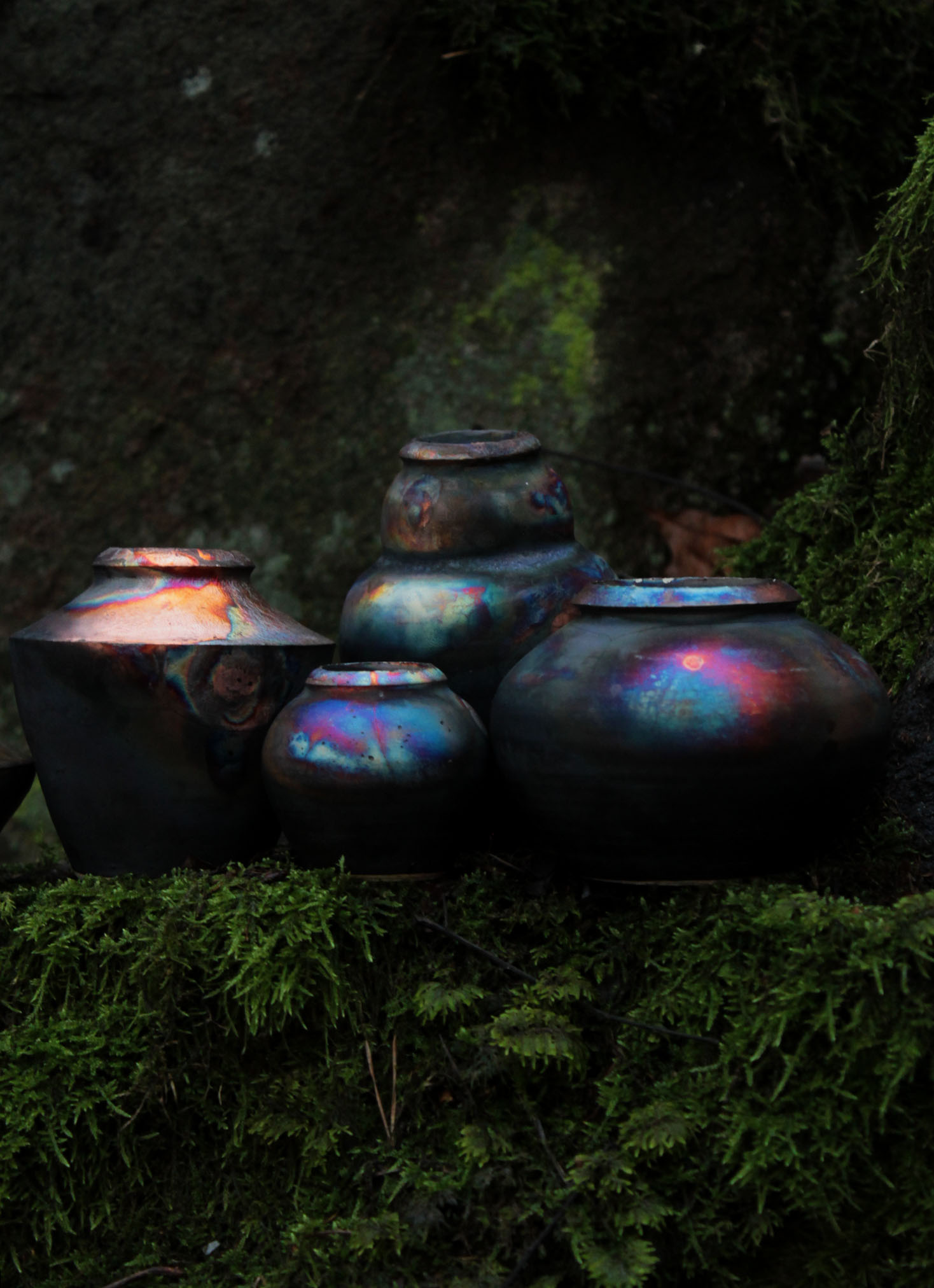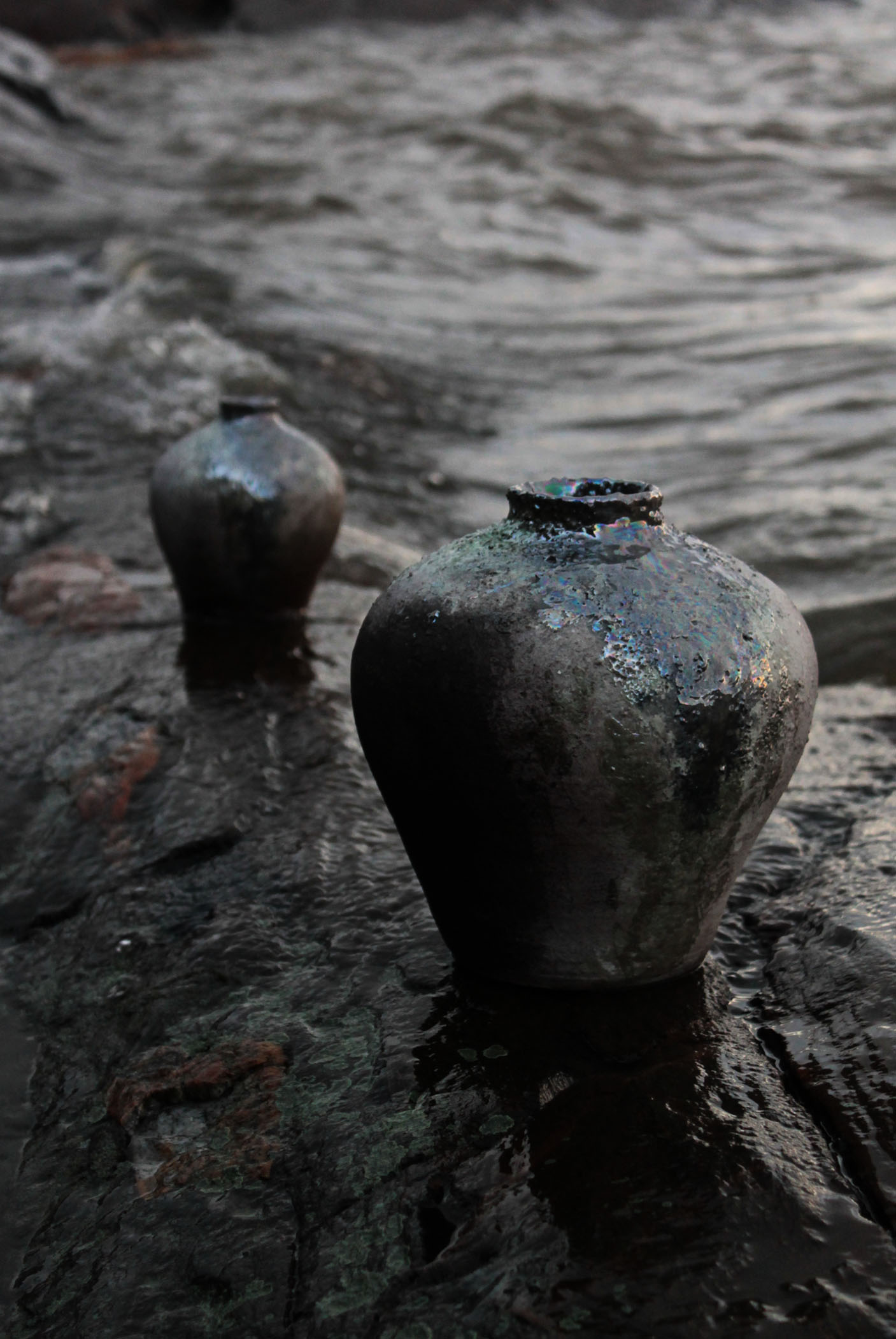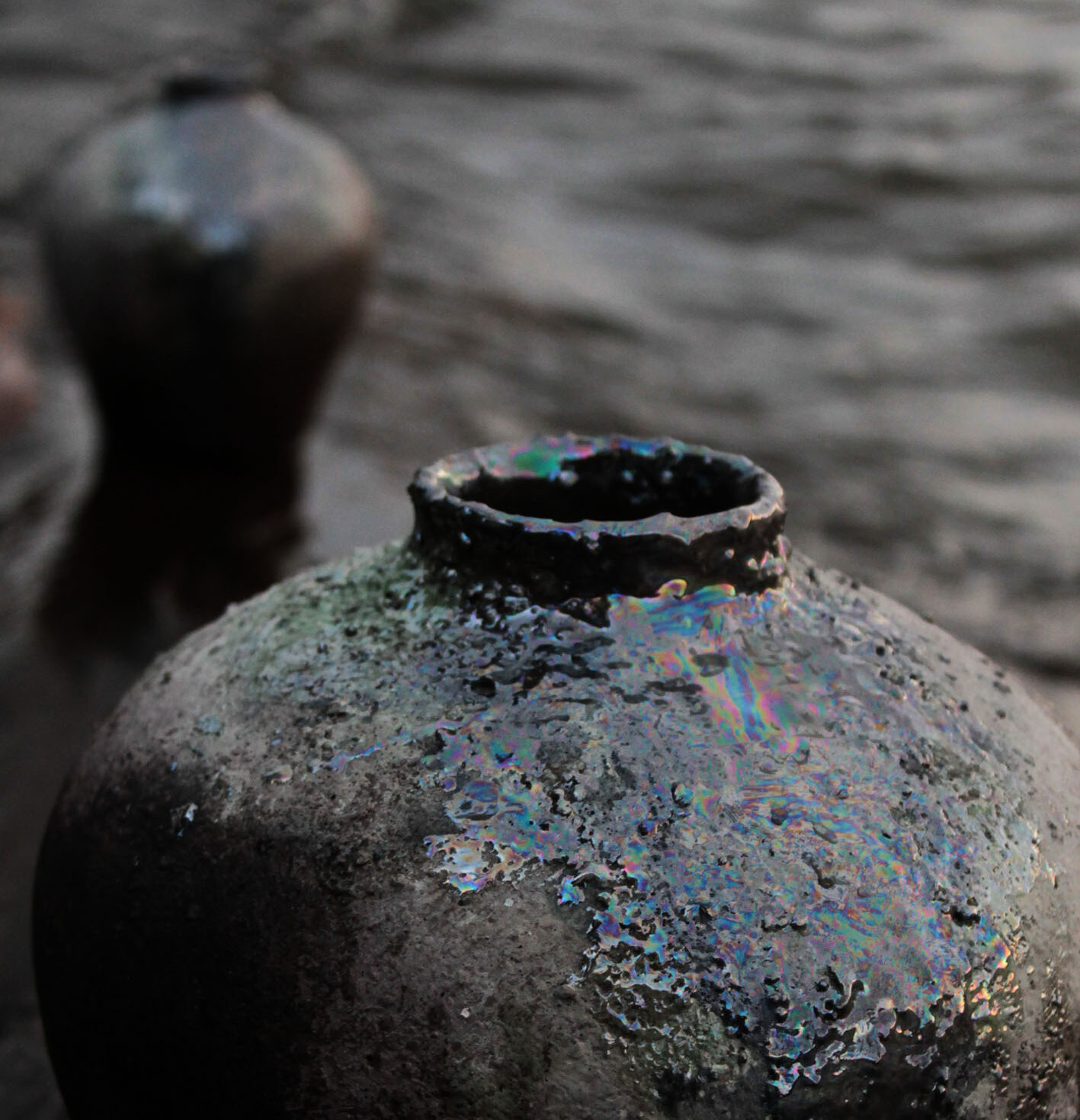 Hand thrown vases with grog-wash, engobes, glaze and iris-luster, 2020
Cobalt painting tests, Hand thrown stoneware and porcelain, Handbuilt porcelain. 2020-2021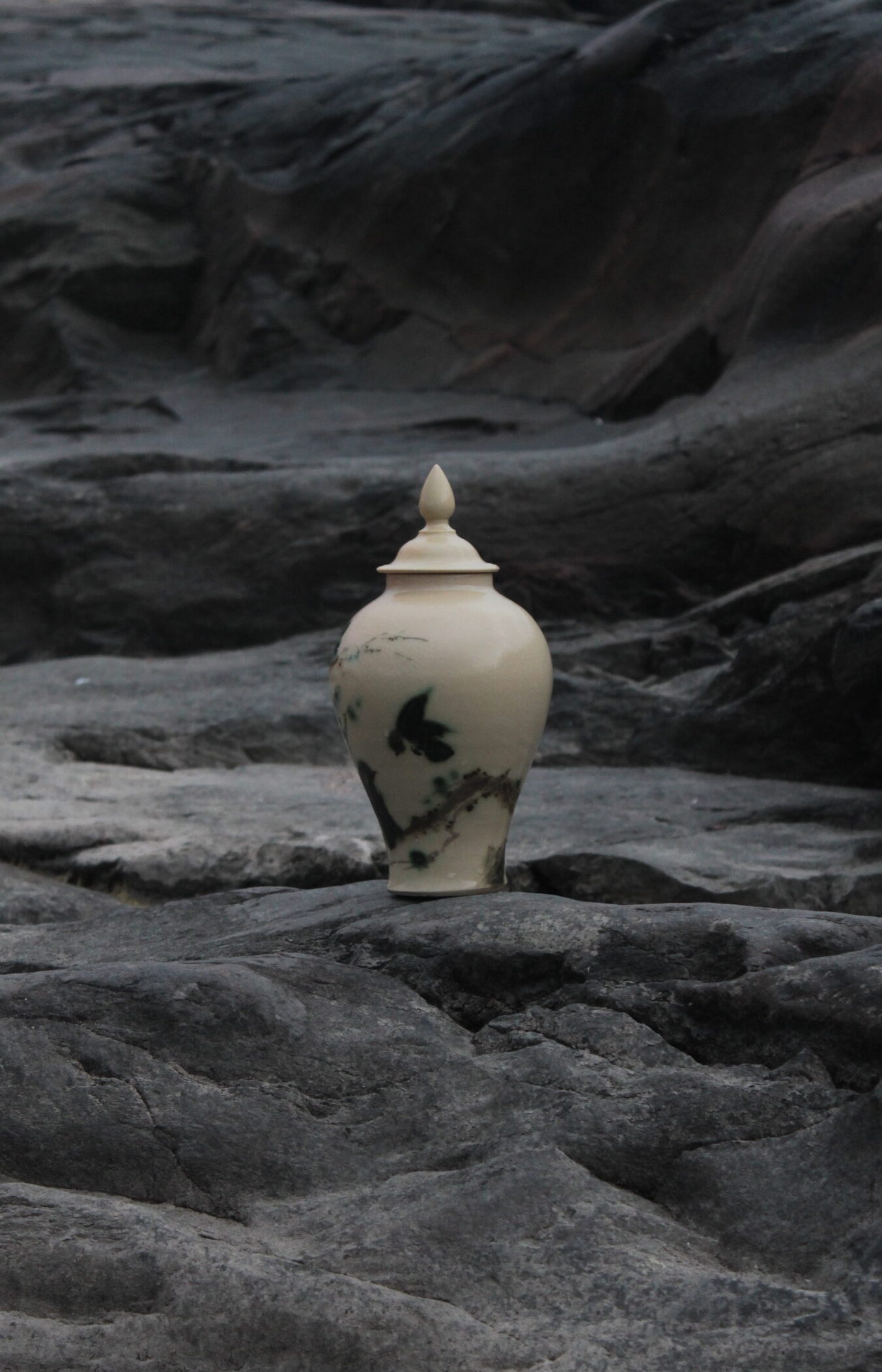 Hand thrown vase in naples yellow, crackle and oxide-paintings, 2020.