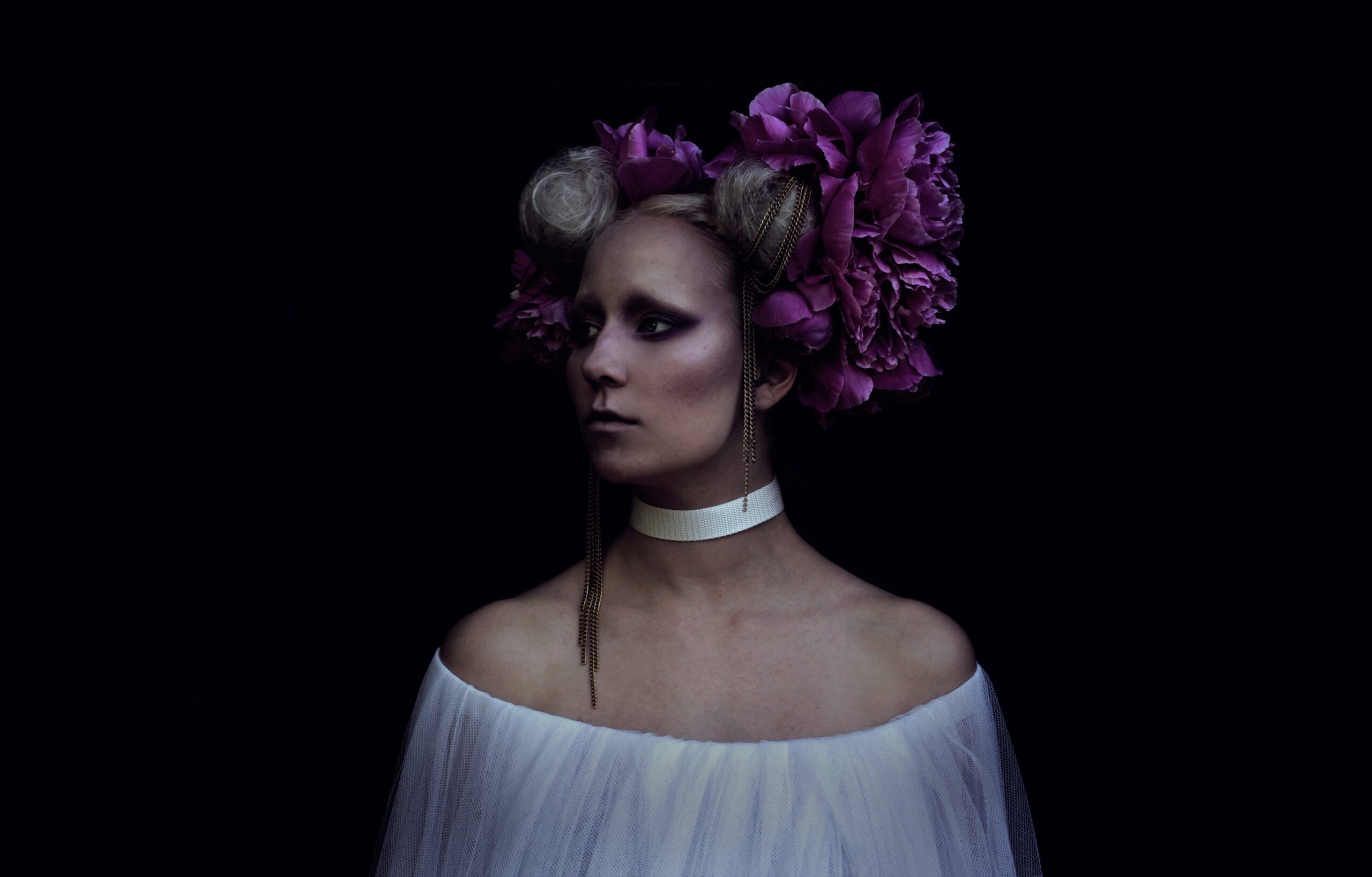 I am ever-fascinated by makeup, fantasy-looks and unorthodox beauty. It is one of the greatest feelings to let your own imagination taking over, create an aesthetic and to see it come to life through photography. When I create a photoshoot, I want to make sure every detail is carefully planned, which is why, for now, I plan and execute the makeup, hair, set and props myself.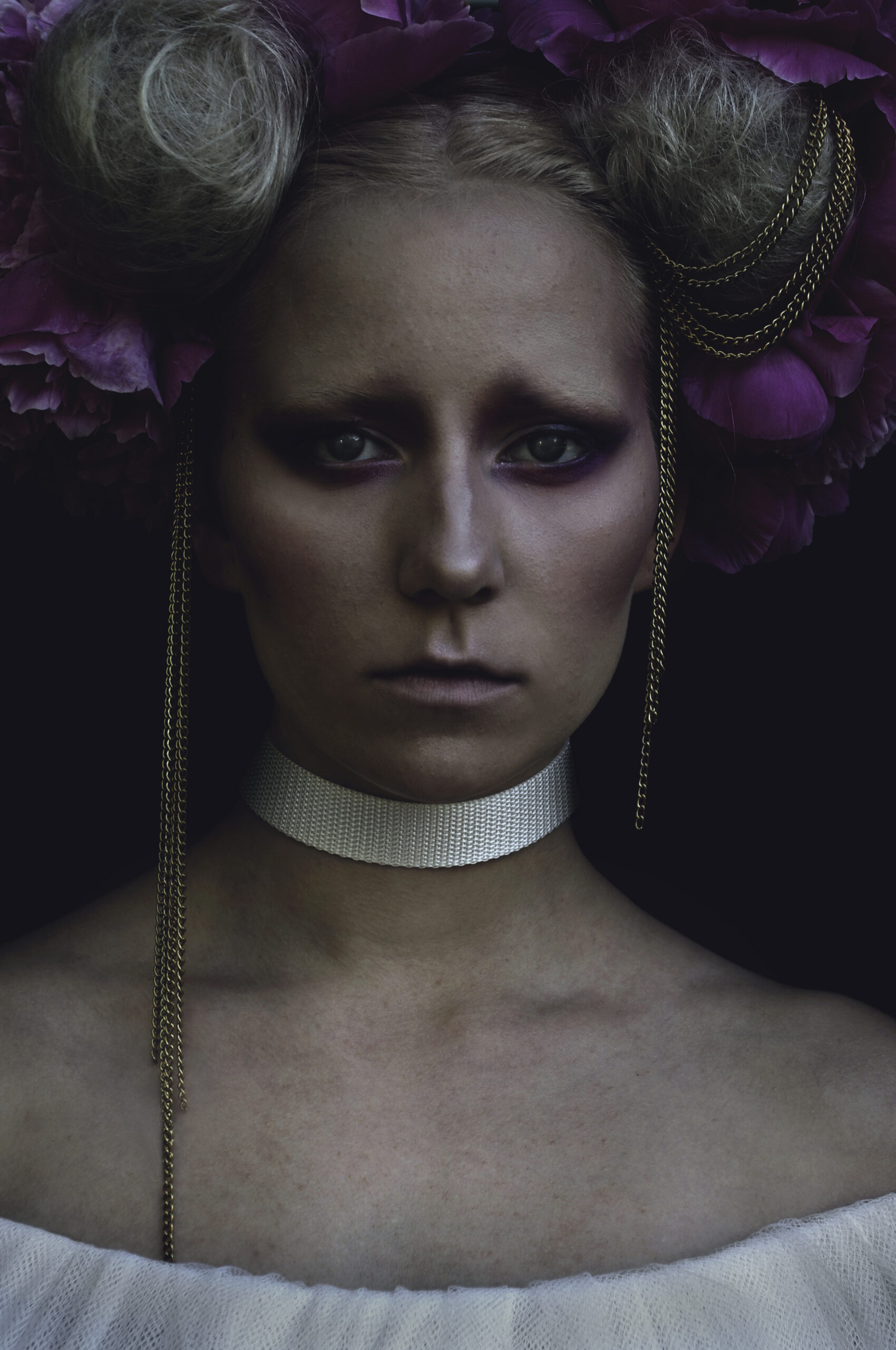 Funky Shades II, 2021
Model: Pinja Koponen
Hair Adventure, 2021
Model: Tiia Vartiainen
Funky Shades I, 2021
Model: Pinja Koponen
Hair adventure, 2021
Model: Tiia Vartiainen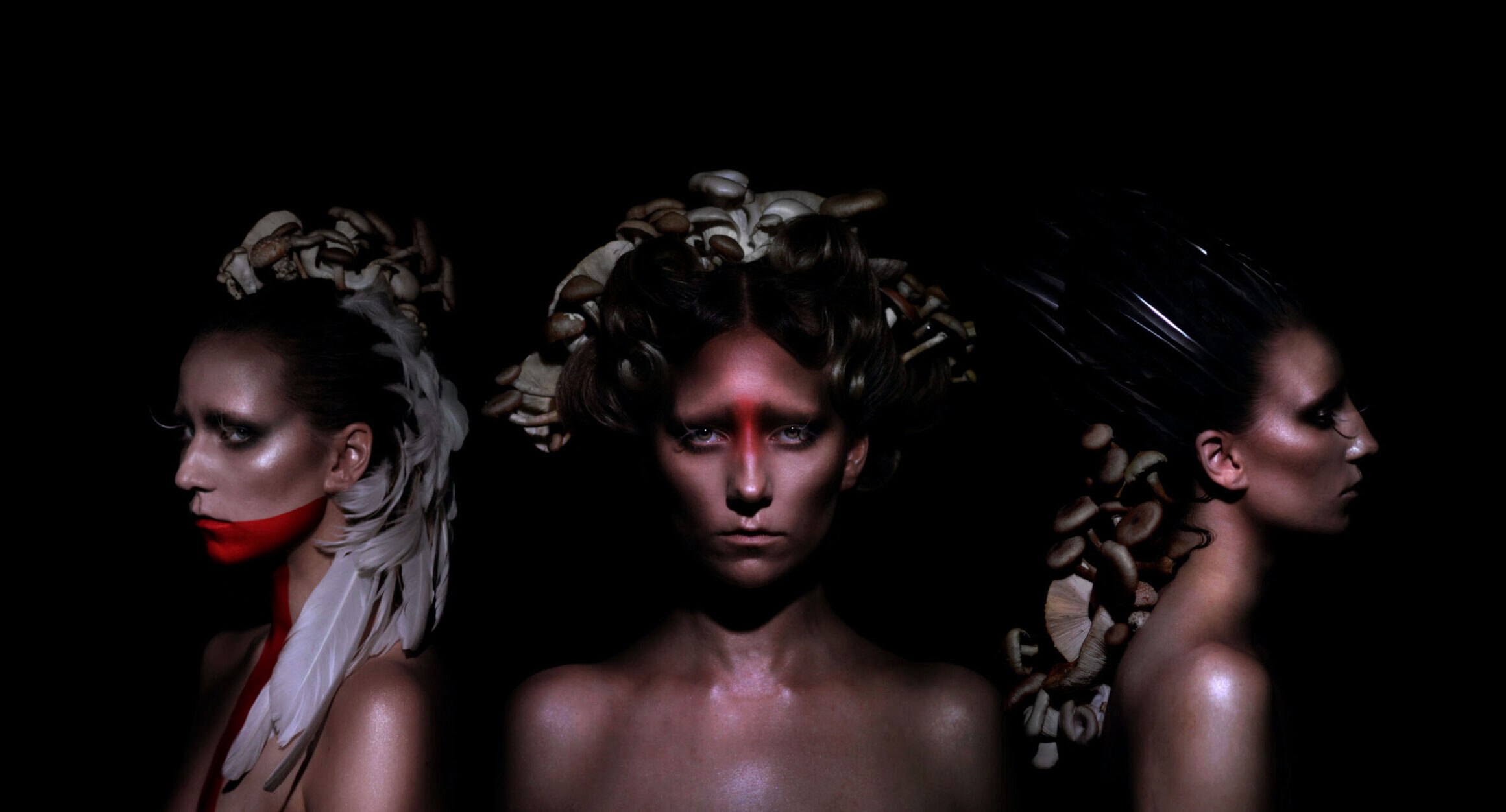 Mortis, Vivea & Hallucinea, 2020
Three incarnations of the properties of fungi: Life-taking&devouring, Life-giving&healing and Affecting&controlling.
Model: Tiia Vartiainen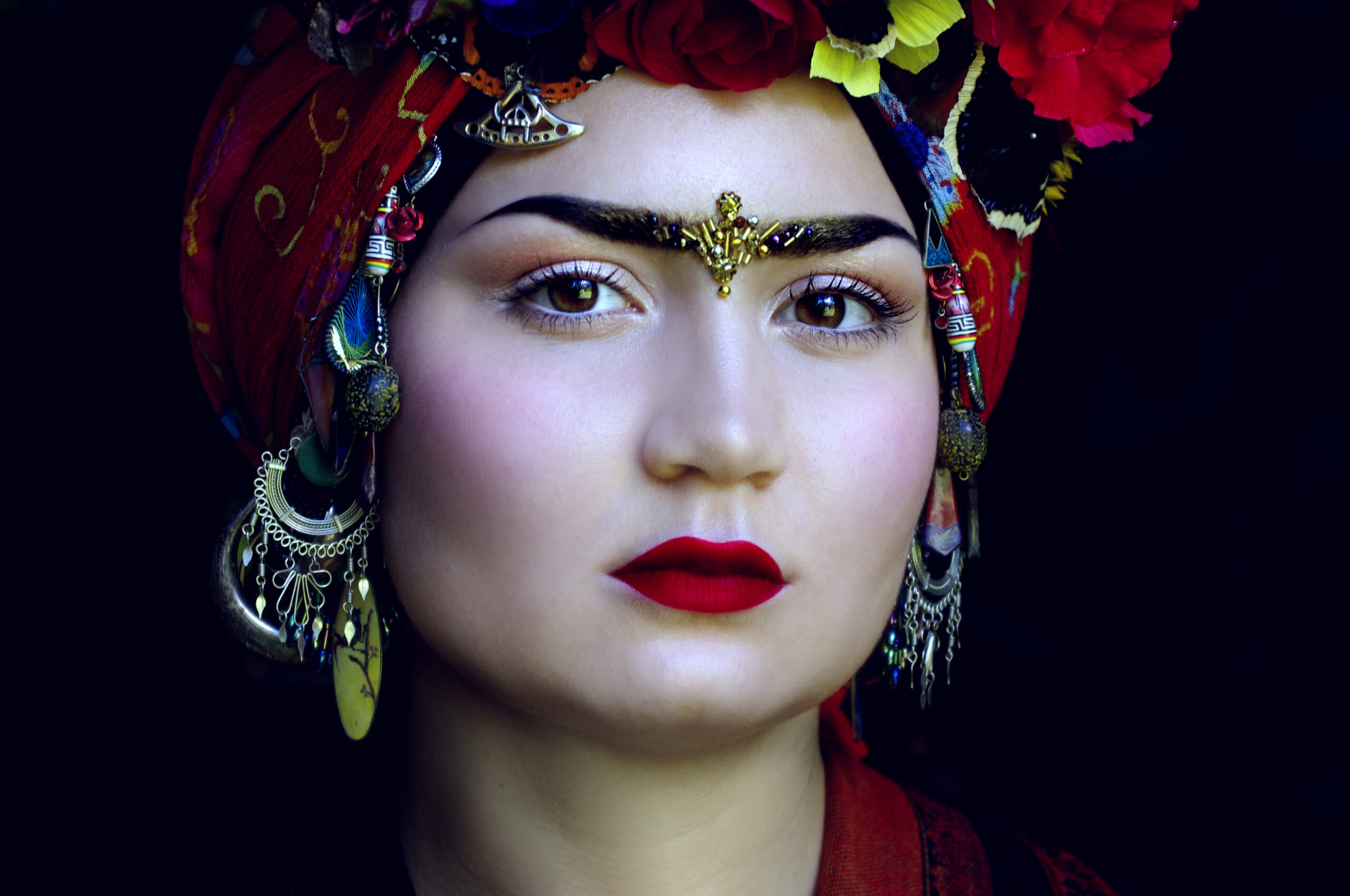 Frida Kahlo, 2016
Model: Jenna Harjuveteläinen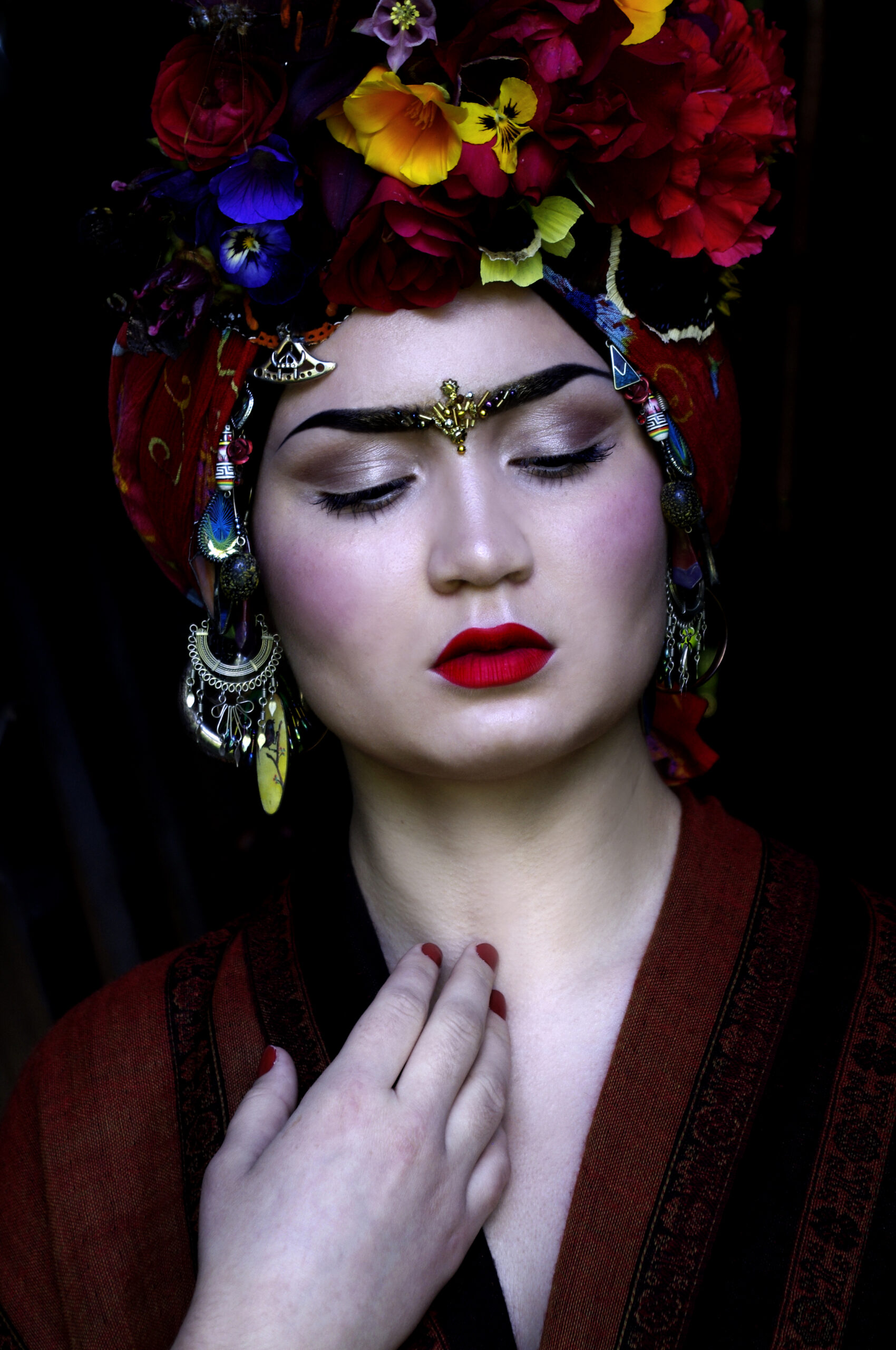 Angel, 2019
Model: Tiia Vartiainen
Tale of the Daffodils, 2020
I was inspired by the Kabuki, Kintsugi and Kanzashi.
I interpreted the meaning of daffodils in Hana-Kotoba, the 'language of flowers' in japanese culture. They represent among other things respect. Respect doesn't require perfection, but owning one's flaws, which is why I included the golden ornaments to represent kintsugi, an art form of repairing broken objects with gold and appreciating the story that the object bears.
The shape of the makeup is inspired by lion character's makeup in kabuki-theatre, because the lion is an animal that is respected and even called the king of the jungle.
The flowers are placed in the hair to represent the kanzashi, hair decoration worn by geisha-students.
All of this is mixed with a dark and moody atmosphere and rather stoic facial expression to bring the silent finnishness to the picture.
Model: Tiia Vartiainen
Jenna Harjuveteläinen, 2015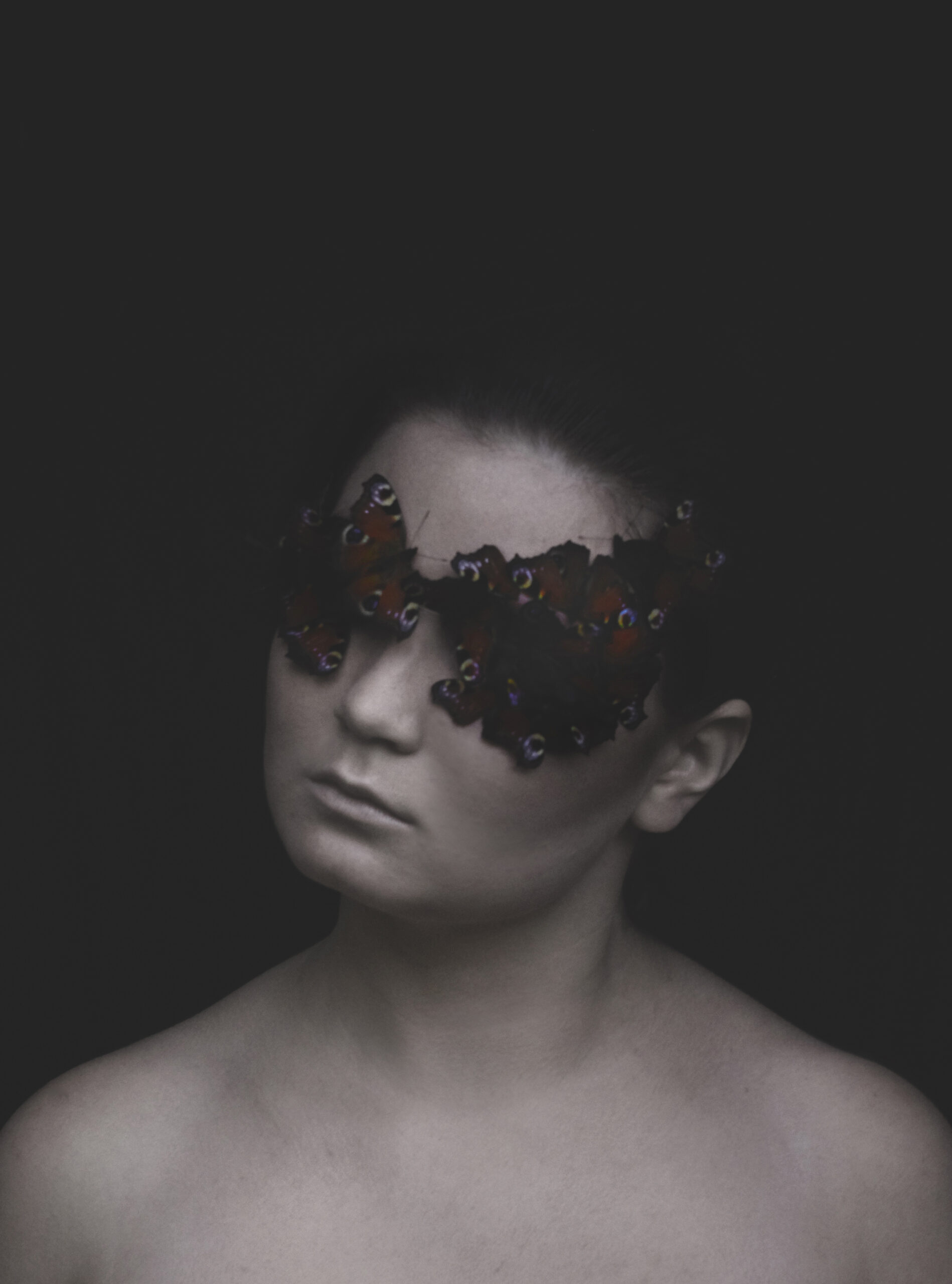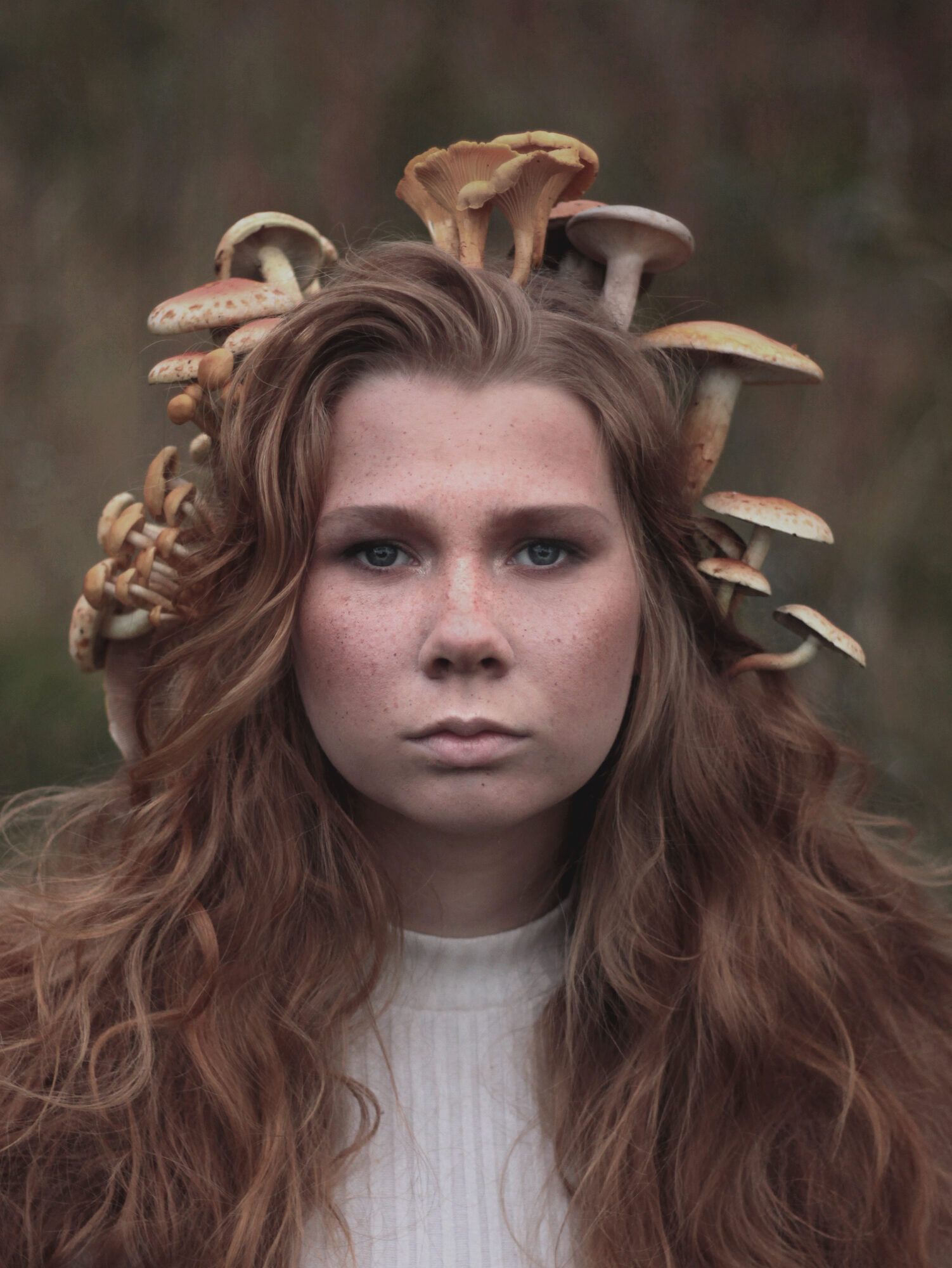 Sirkku Rouvinen, 2020
Crown made out of fungi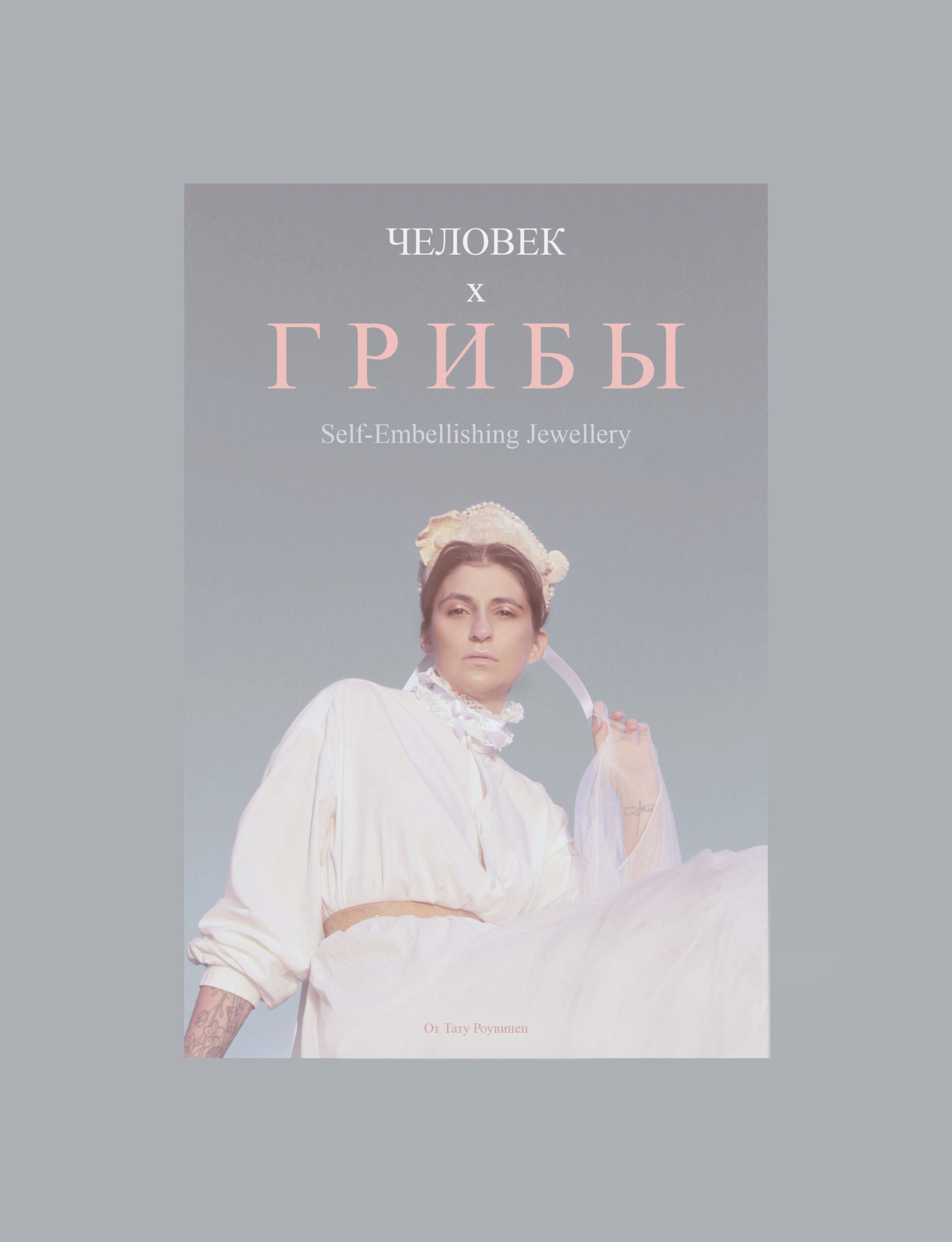 Promo shots for HUMANxFUNGI – Self-Embellishing Jewellery, 2020
Models: Tiia Vartiainen & Jenna Mäkäräinen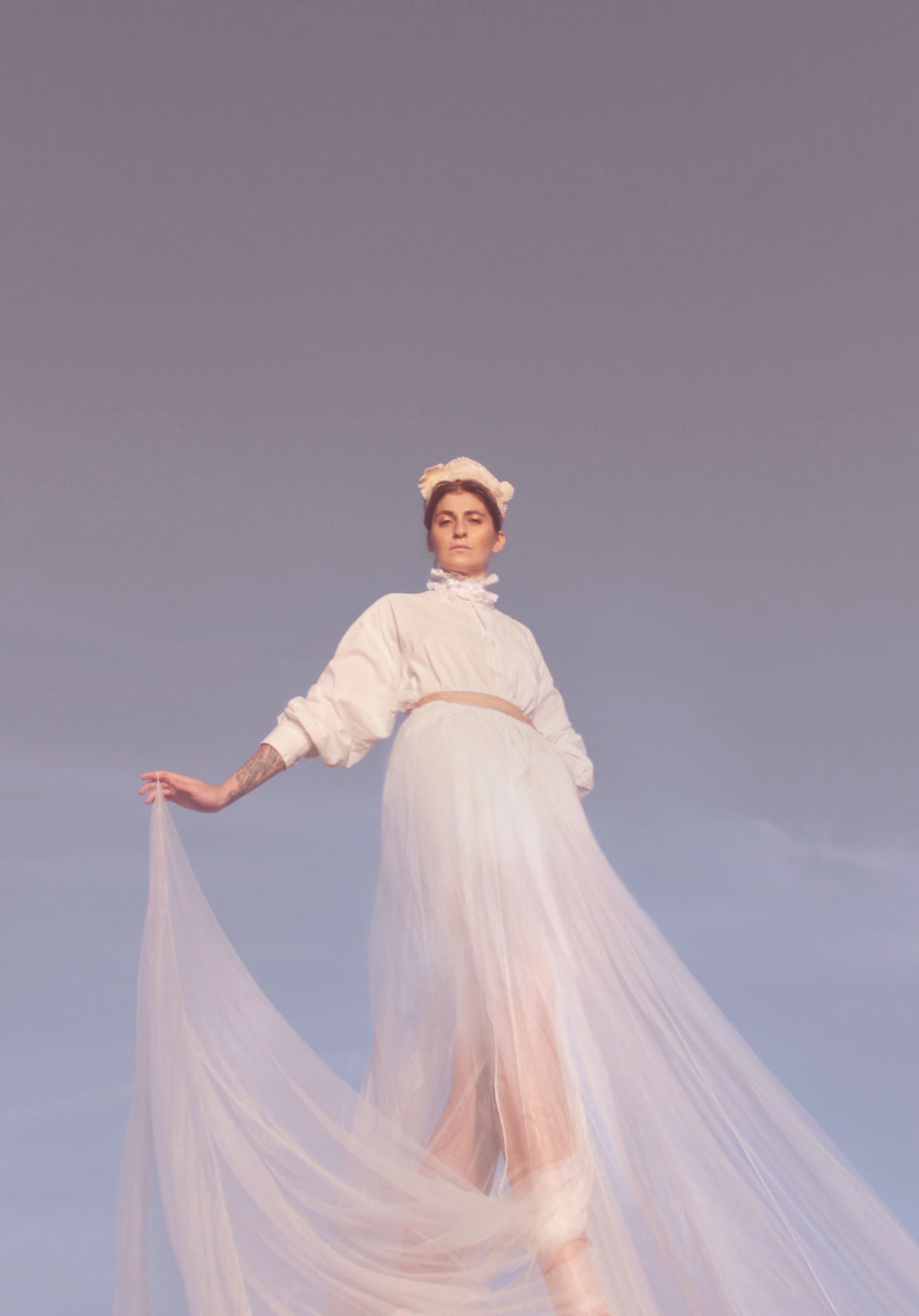 Jenna Mäkäräinen, 2020
Promo shot for FUNGIxHUMAN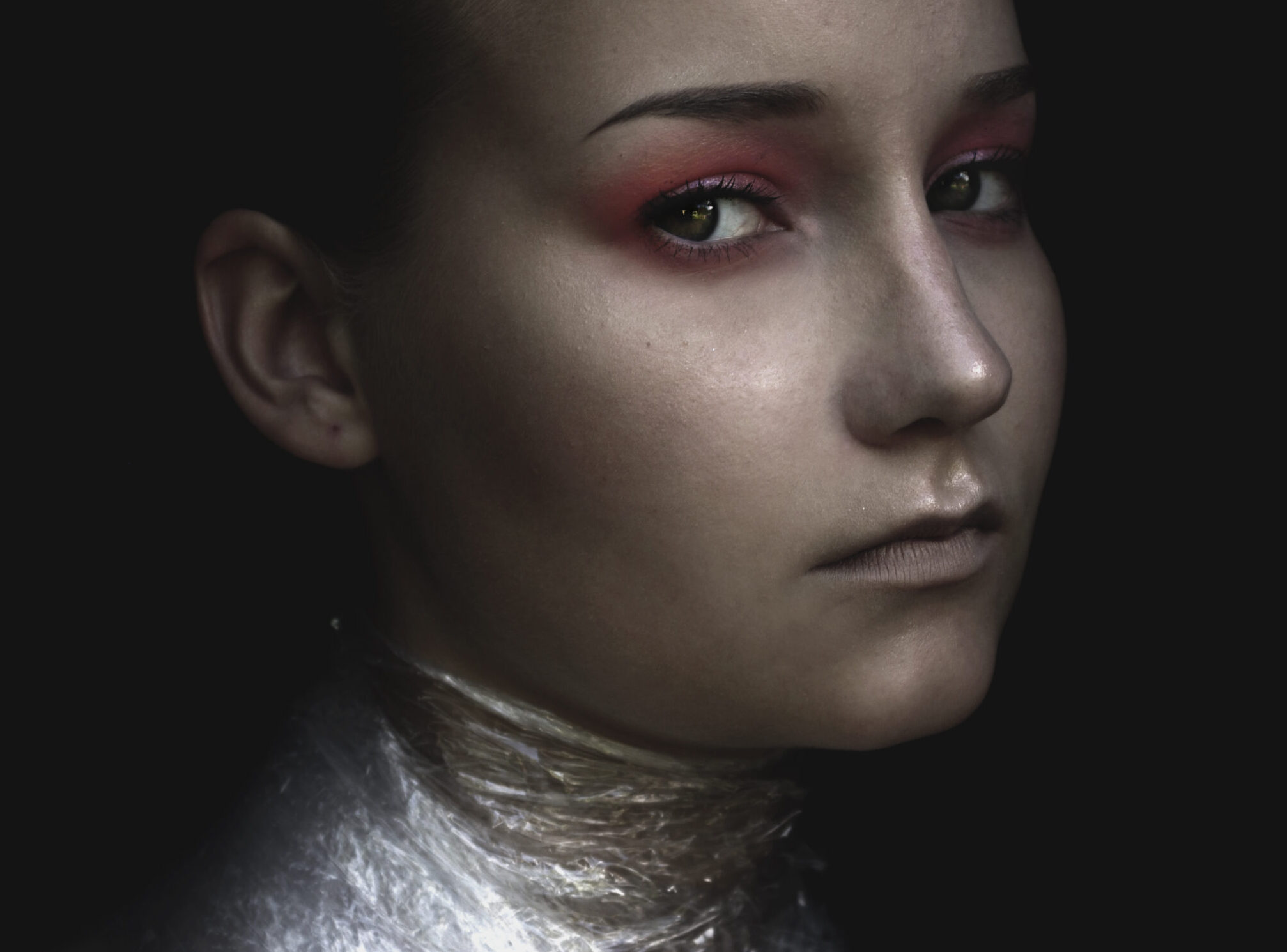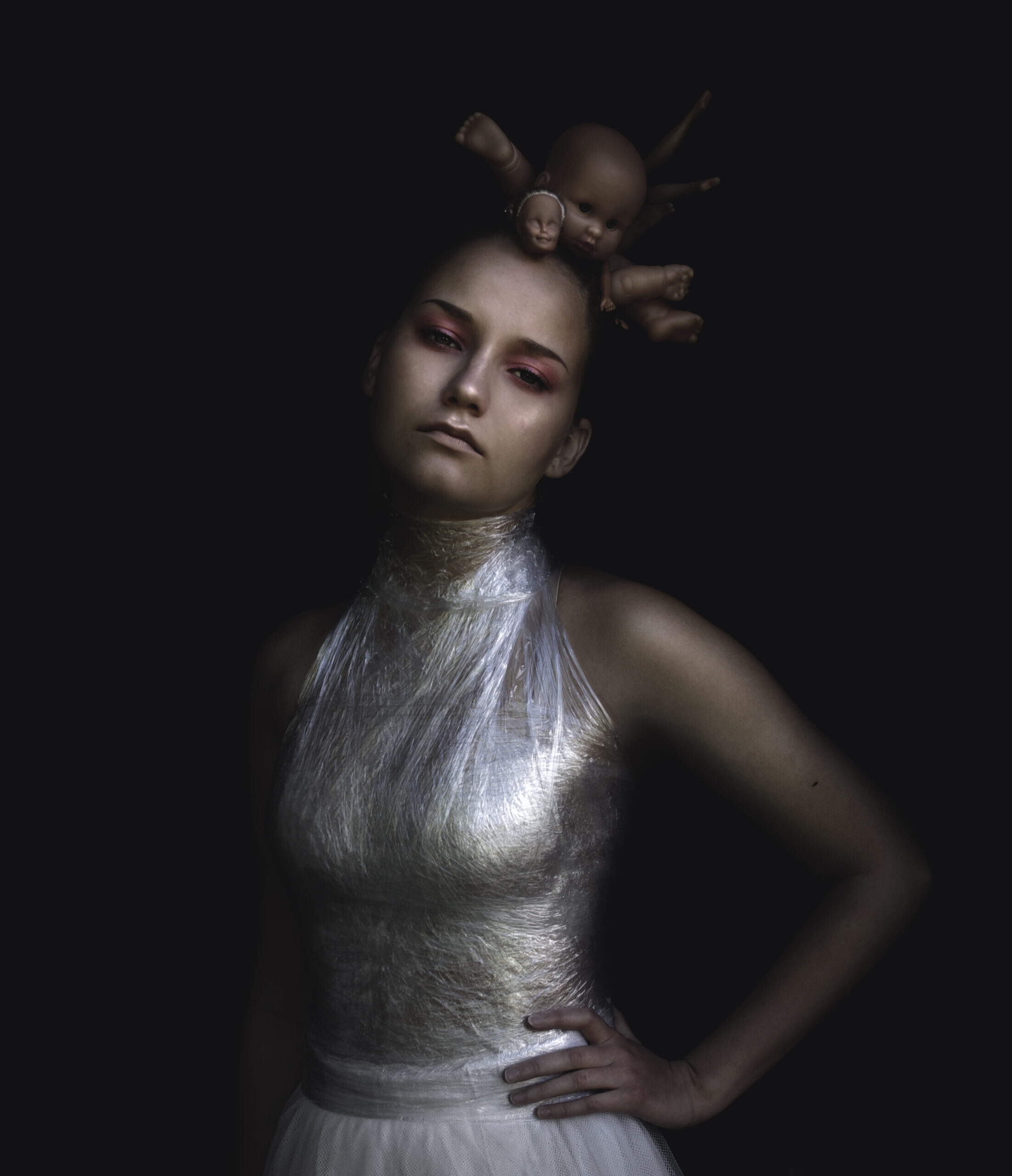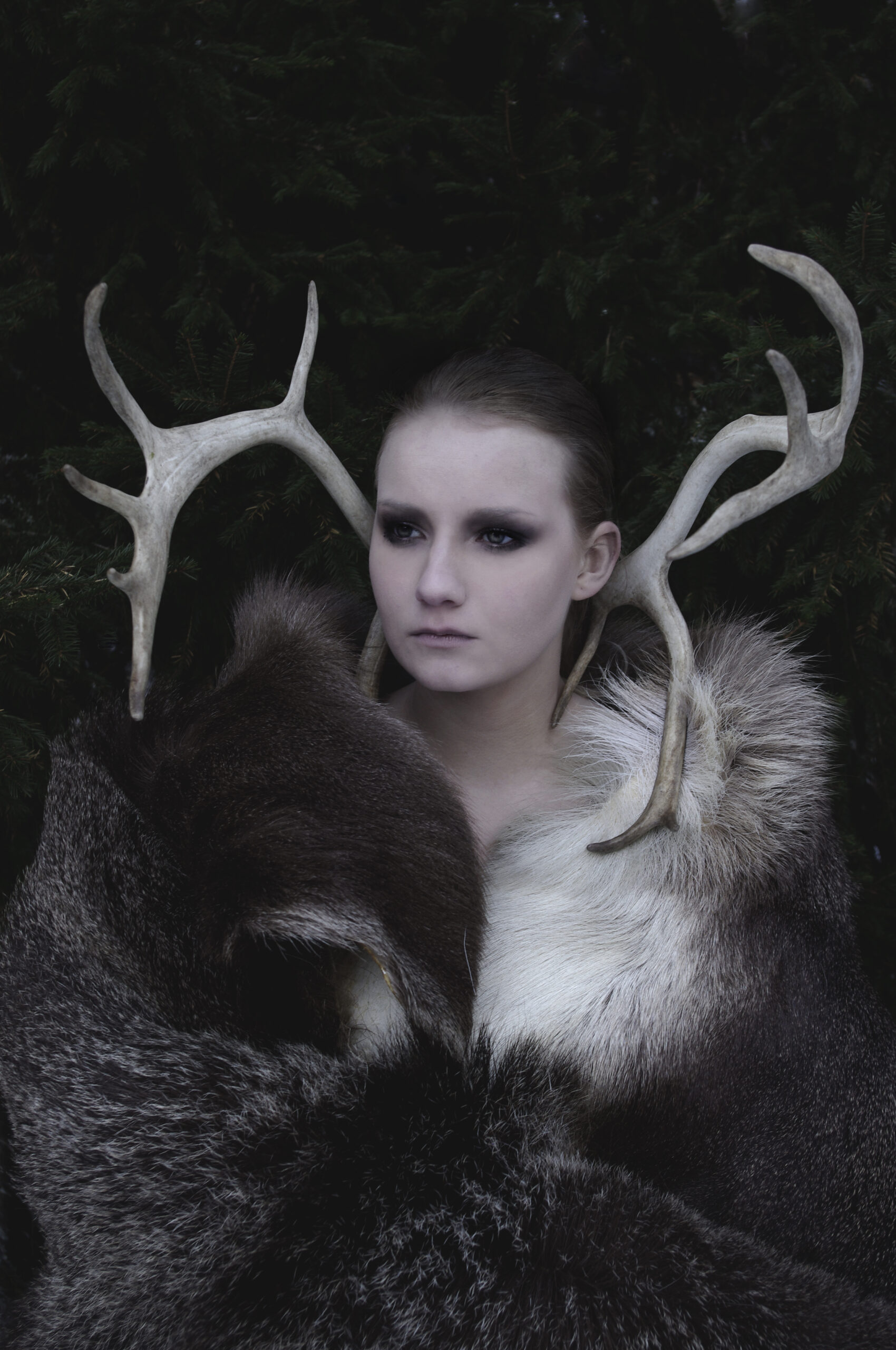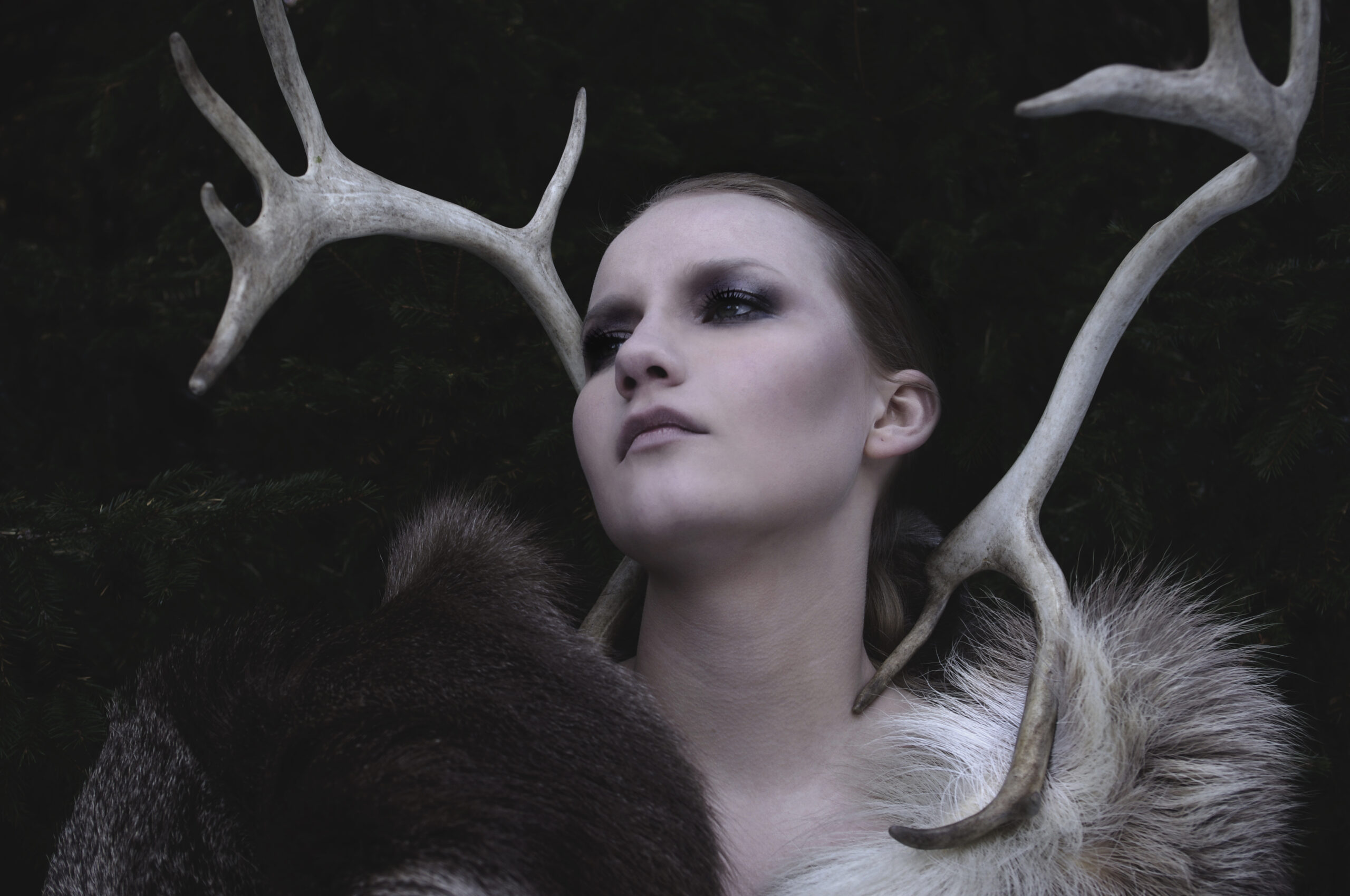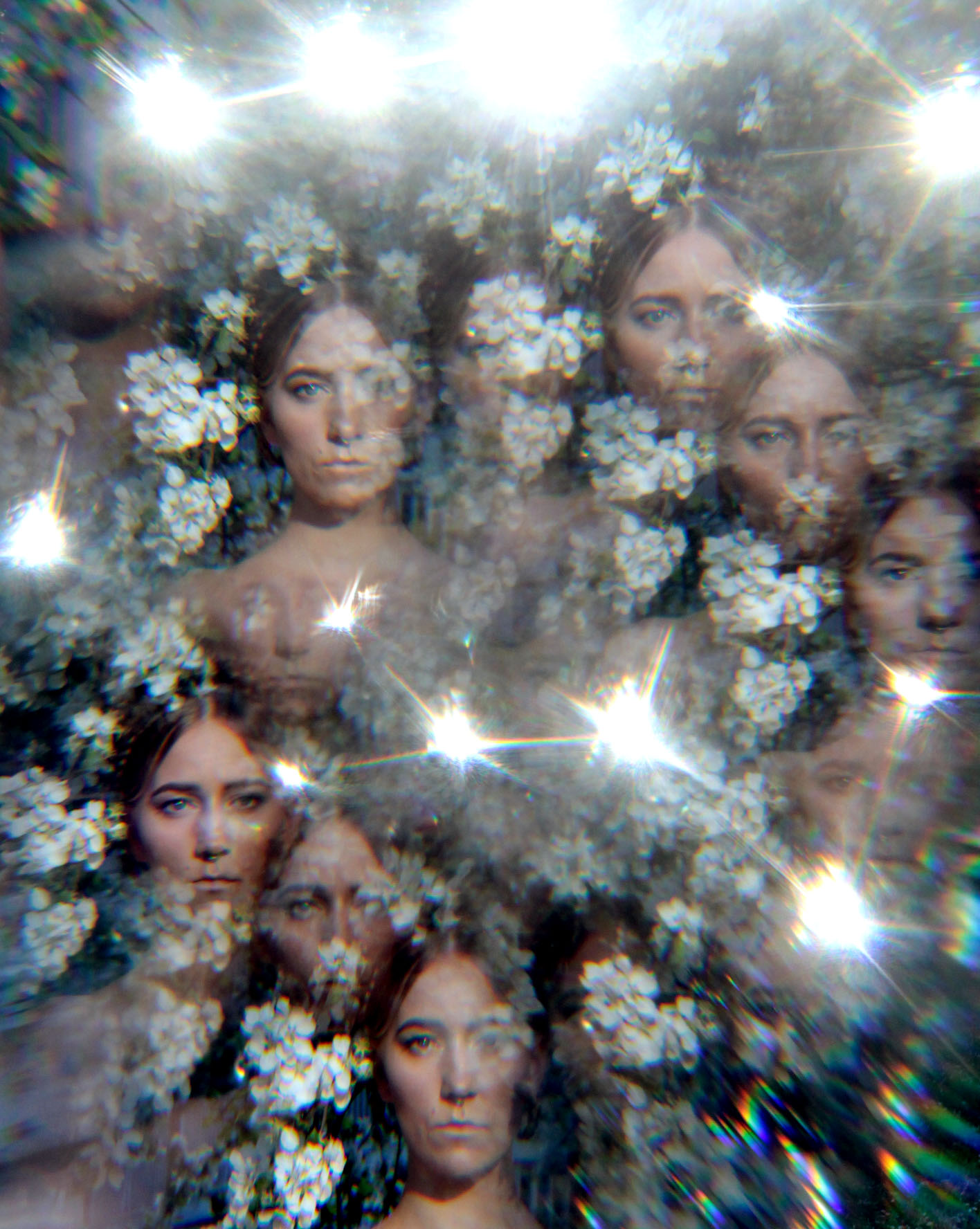 Shot through a prism, 2020
Model: Tiia Vartiainen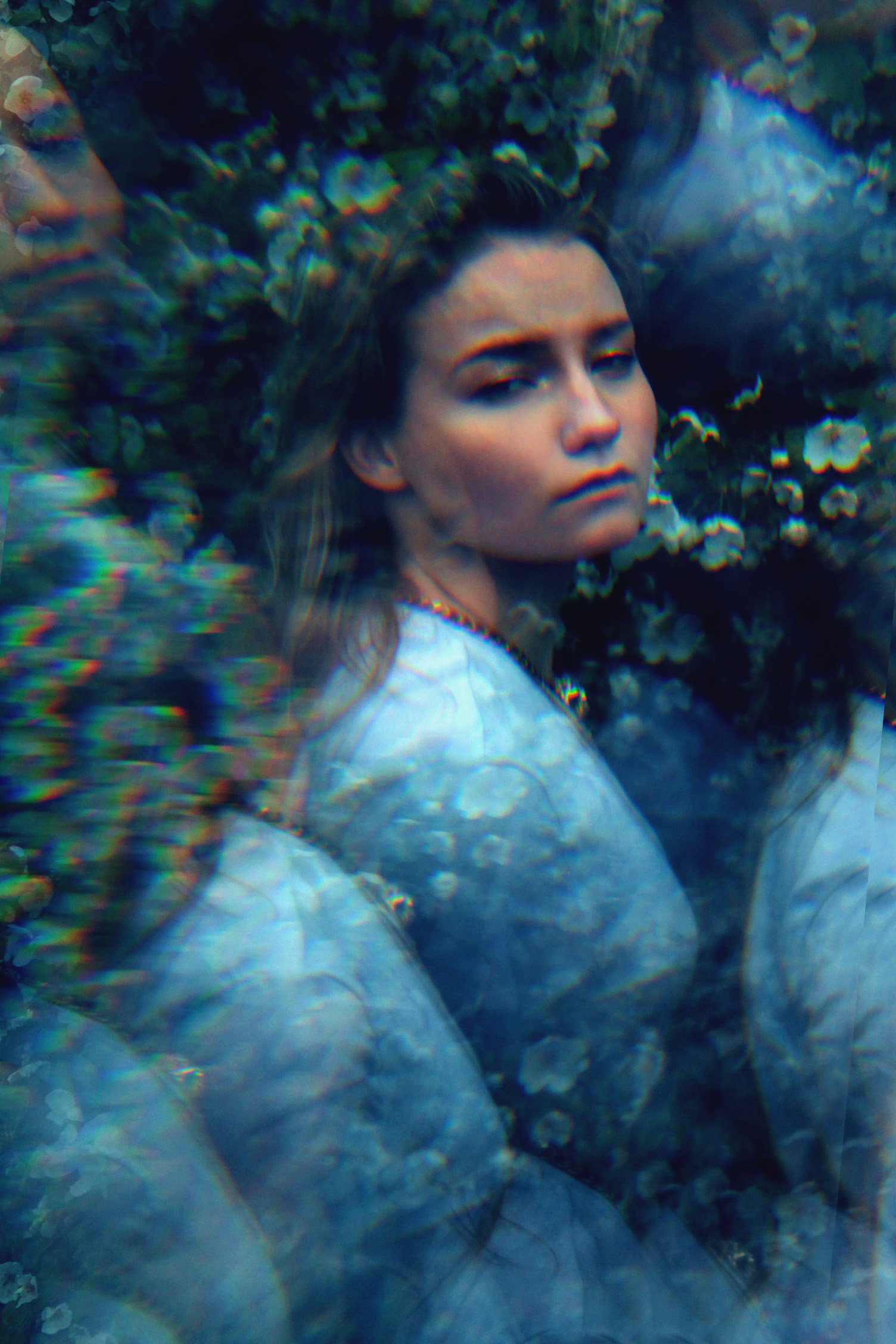 Shot through a prism, 2019
Model: Monika Eklund